Following on from my remote shoot with Zoi M via her remote shooting set up. An opportunity arose to work with Riona Neve again using Zoi's remote set up. Riona is a Belgium based freelance model, so to get the chance to work with her remotely in these times was a real plus.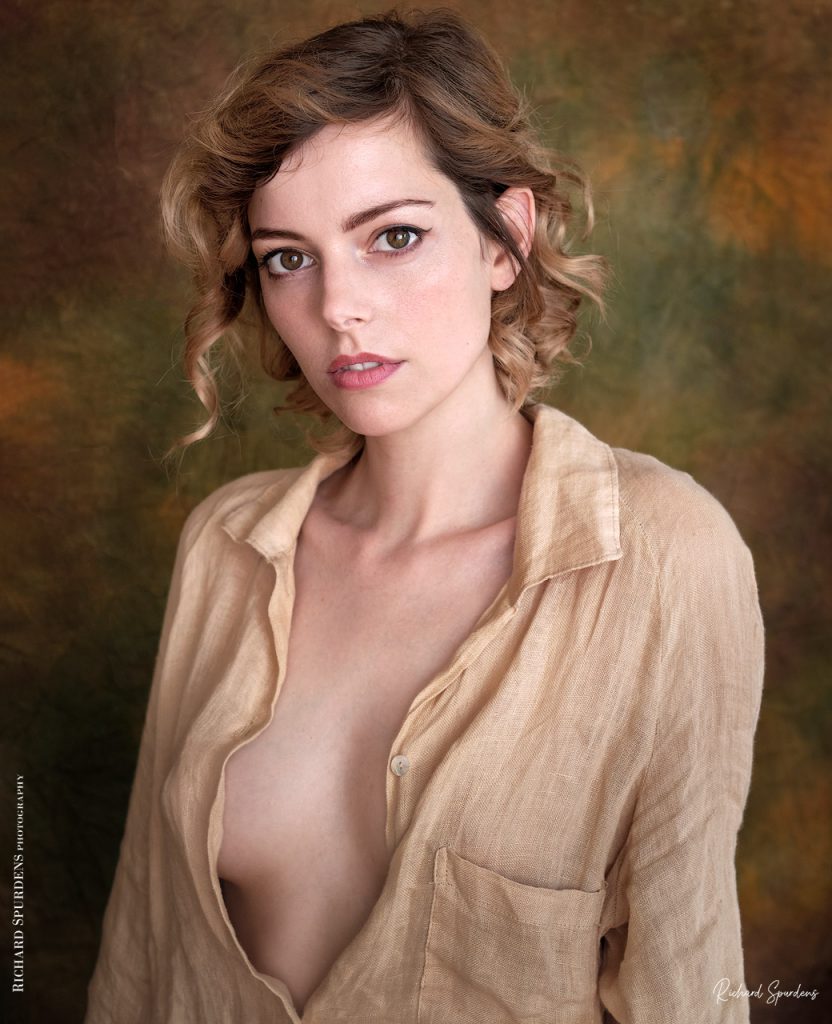 Zoi's set-up uses a Fujifilm XT3 with a couple of fujifilm lens, For this shoot we mainly used a Fuji XF35mmF1.4 R lens. The camera is is linked to Lightroom Classic via the Fuji Plugin for Tethered shooting. The desktop is linked via Remote Desktop. So you can see what the camera is seeing and work the focus and controls. The session was again all shot with the natural light coming into the room from a large window. It gave some really soft light for the first setup.
This was a short session of around an hour so not much chance to do many outfit changes. Three in total however the sets we did managed to shoot produced some good and different images.
The first set was just some simple head shots with Riona wearing a linen dress againt a coloured textured background. Following on with an edgy fashion look of a black body and black boots.
Below are three images from that set again the lighting was the large window. I titled the set – In my black boots. Really liked them in monochrome
In my Black boots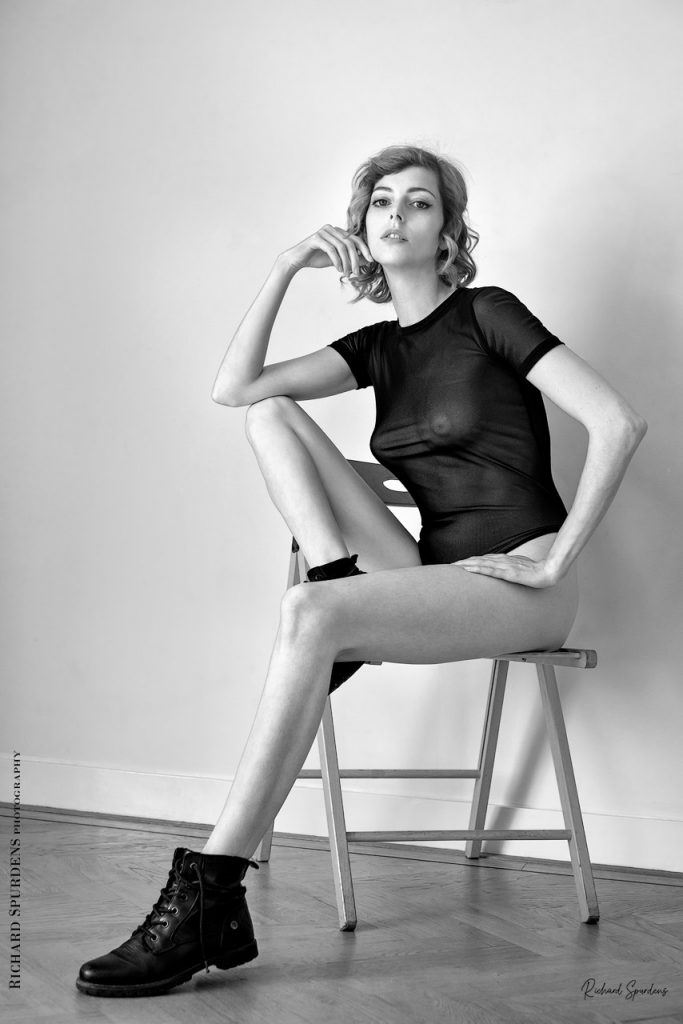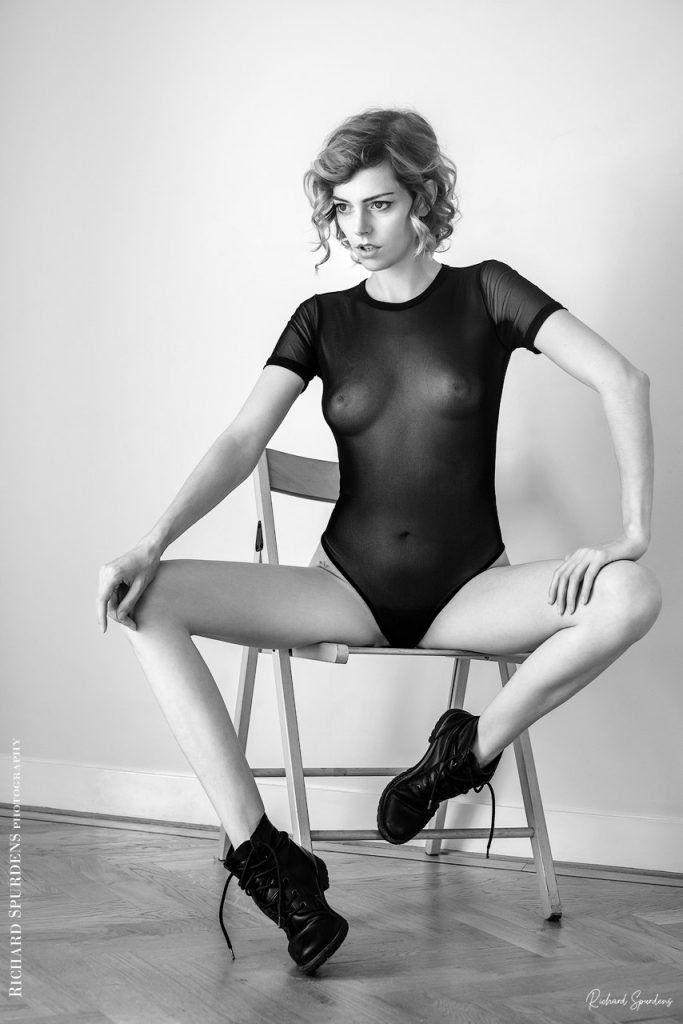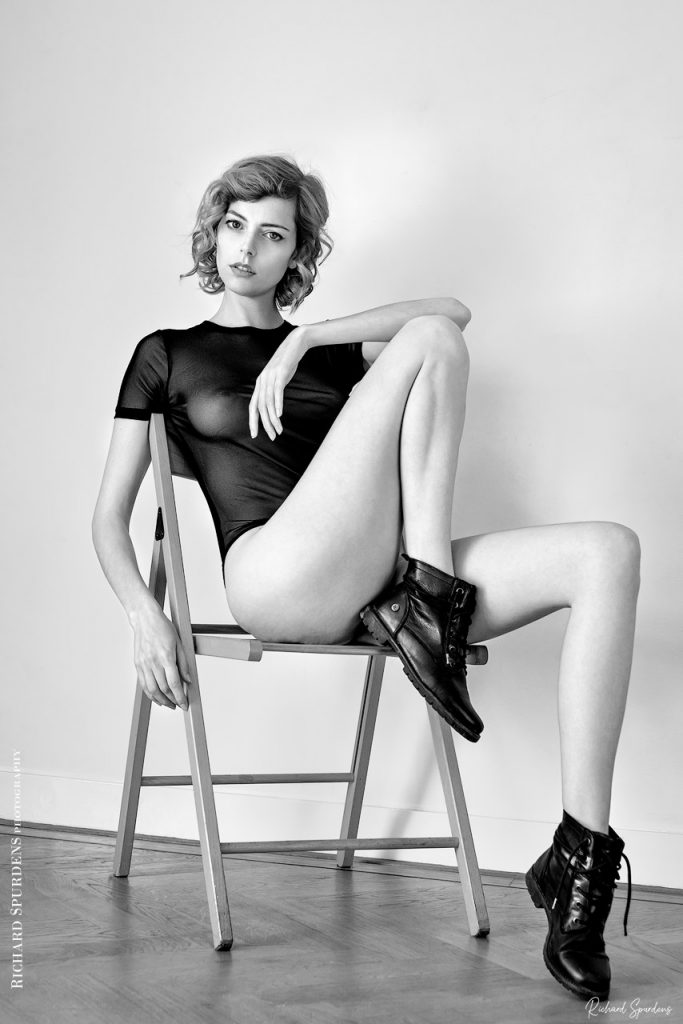 For the final set I move Riona to the window to get some great side light below is one from that lighting set up.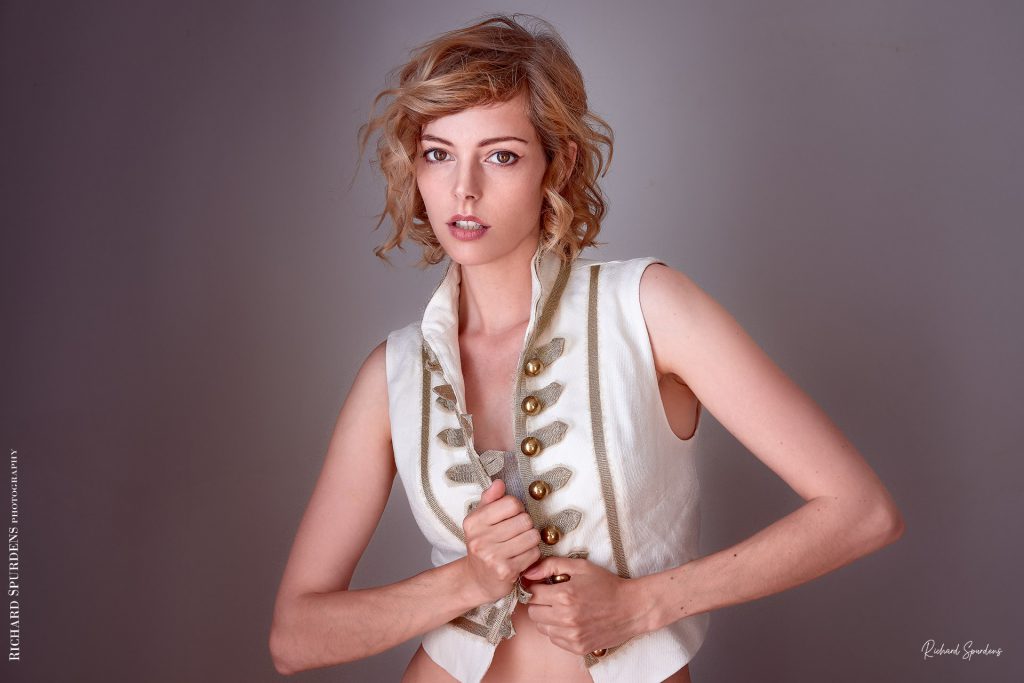 It was great to get the opportunite to work with Riona, and again thanks to Zoi for assisting durin the shoot. I hope I can get to work with Riona again soon.