When Jen Brook posted an invite to a designer-themed Couture shoot at Velocity studios in Chorley a couple of months ago, I had to put my name down. As it featured Jen, Gem, Amber Tutton and Madam Bink, all models (except Amber) I had the pleasure of working with before, I knew this would be a good event.
It also featured Rosie Red, a designer and creator of fantasy bridal and couture wear and two fine Make-up Artists, Abi Pulleyn and Olivia Morewood. So with four great models styled in fantasy couture and two disused floors of the mill near Velocity Studios to shoot in, it turned out to be a great day.
Brian and Steve from The Flash Centre were also in attendance so there was a few toys to try out on the day, including the Elinchrom ring flash (some images to share later using this) and the new Pentax 647Z.
As no one seemed interested in trying the Pentax 647Z, I thought I would give it a go and so after loaning a 16GB SD card (thanks to Richard Awbery), I used it towards the end of the day for a about an hour.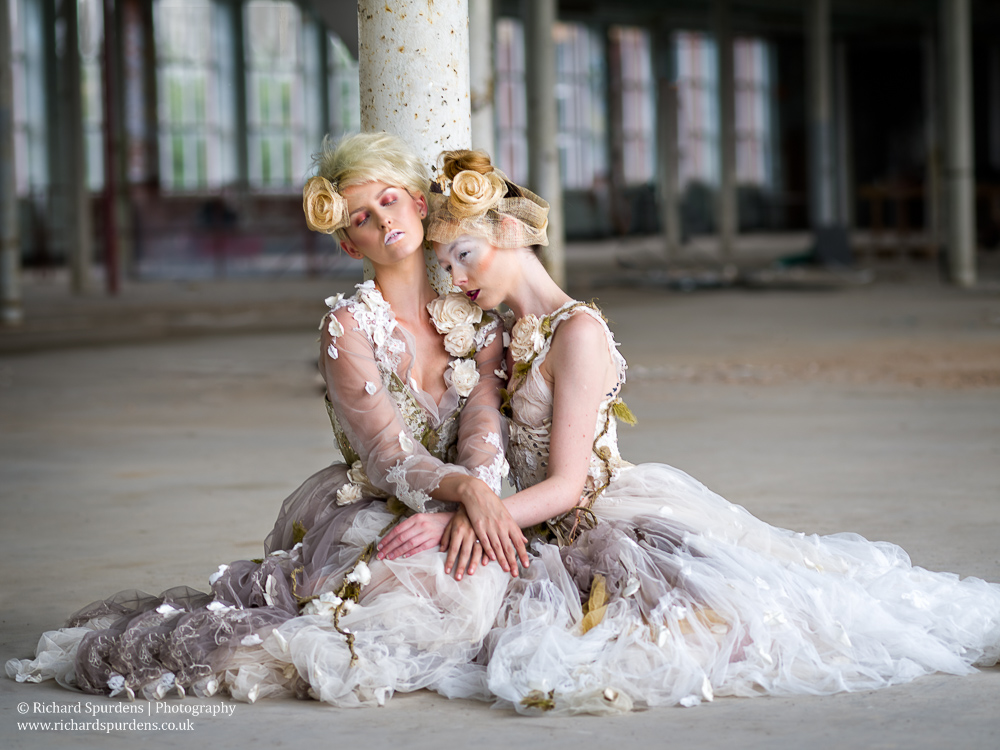 I got some good images to play with but be warned this system produces some huge file sizes. I will share some images taken with this camera soon.
Here are two final images from the day when the sun came out and all the models were assembled for a few shots with them all together.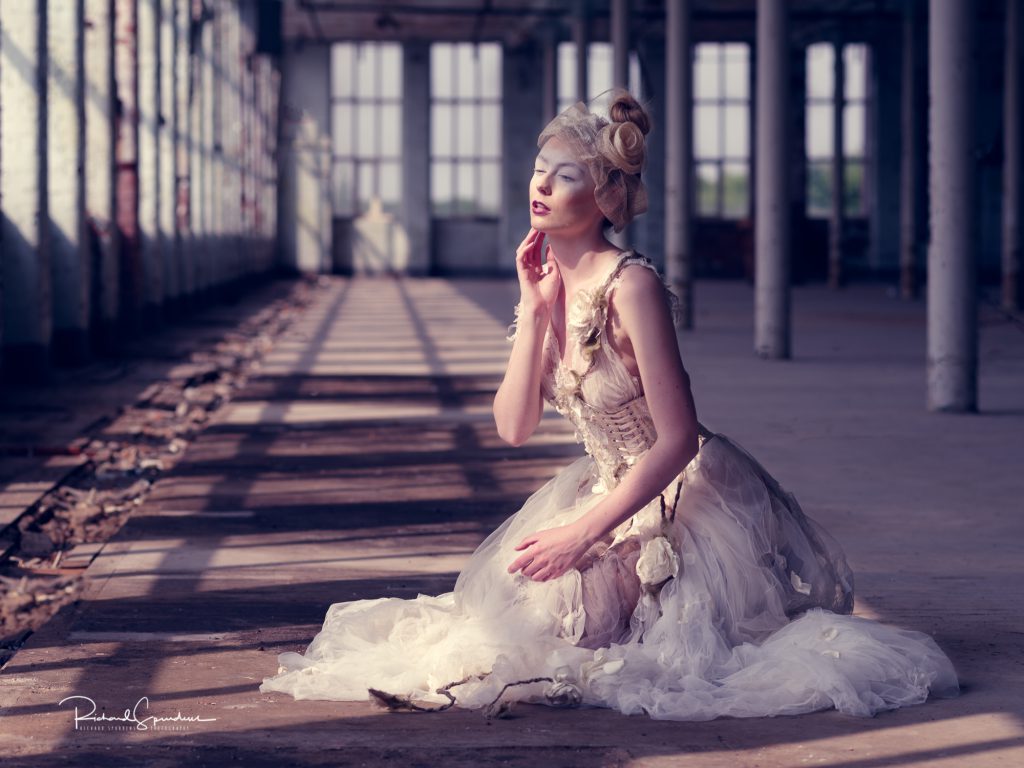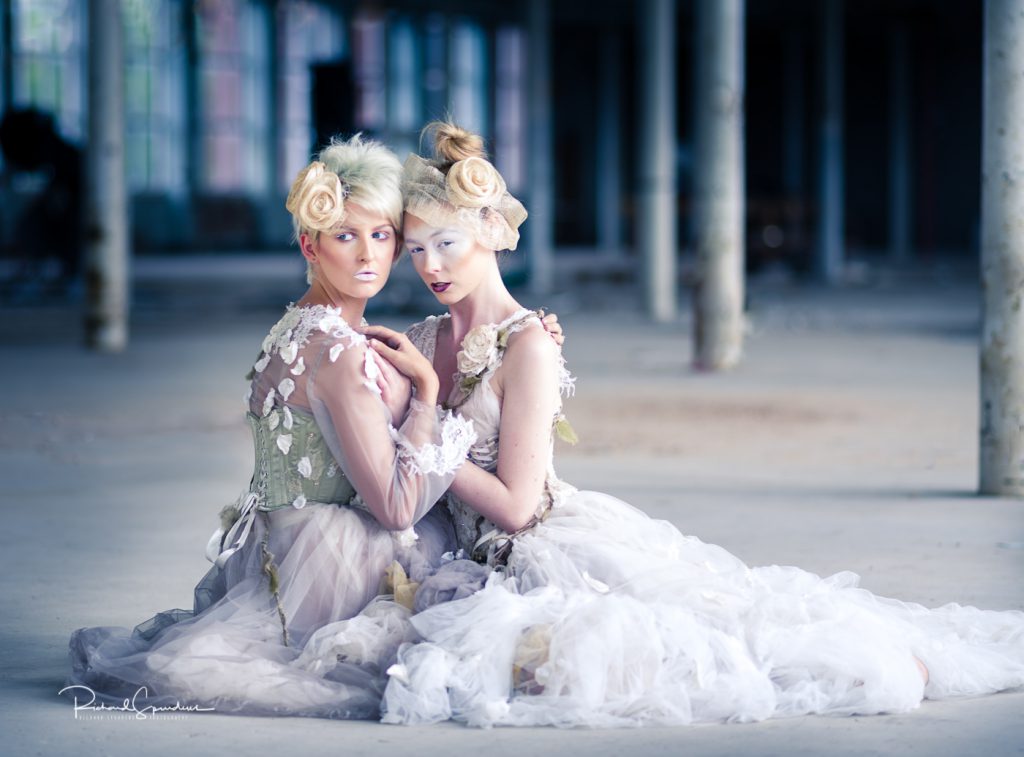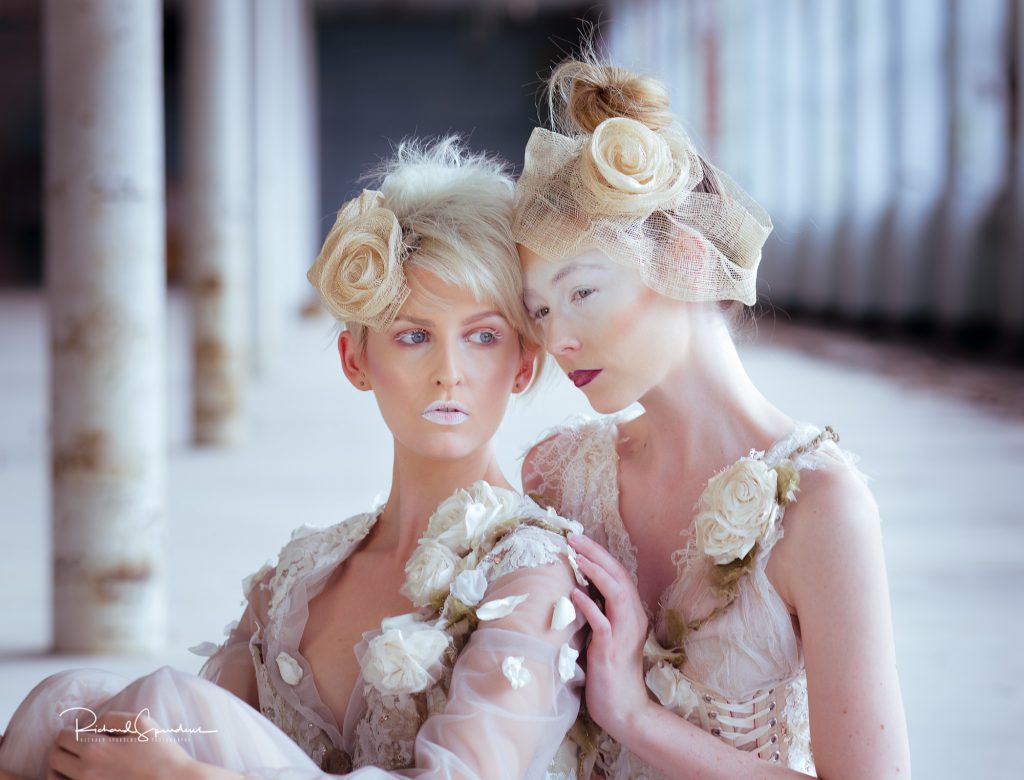 Thanks to Marc (Velocity Studios), Amber, Binky, Gemma, Jen, MUA – Abi and Olivia, Designer Rosie Red and Brian and Steve, too.
Save
Save