Happy New Year!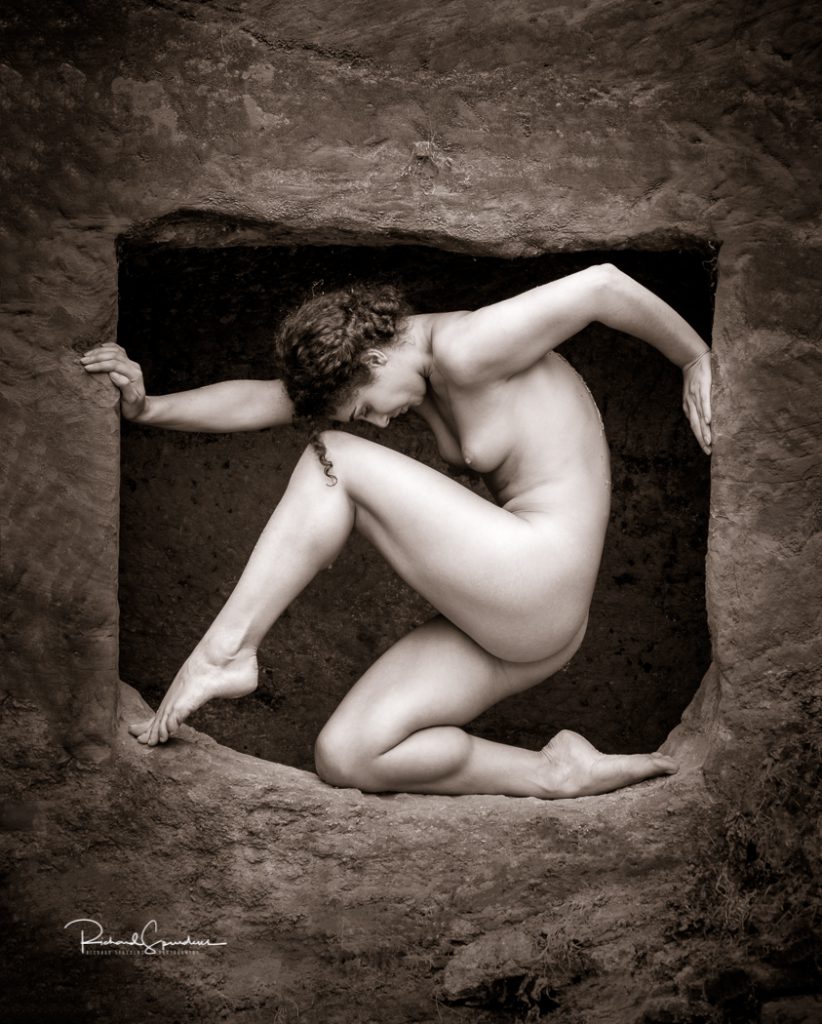 My pick for the January 2020 Print of the Month is entitled: Mischkan in the rock opening.
For this print of the month I chose to work up an image from a location shoot with the model Mischkah Scott. Who is now based in Trondheim, Norway. Misckah is an experienced and creative model and is fun to work with.
The image was shot on location in Warwickshire area. The area had some interesting openings to work with. Mischkah was able to get into this particual opening and make a great figure shape. The soft tones of her skin against the roughness of the surrounding rock, were a feature that I particulary liked in this shot
If the print interests you, and you would like to purchase a copy of this Print please click on the is Link.
 Printed on Fotospeed paper and is available in an A3 or A4 sized print.
My best wishes to all for a productive and peaceful 2020.