A recent trip into London to visit a couple of exhibitions that had interested me gave an opportunity to capture some London views with my Fuji XT-2. There is always interesting Architectural buildings to get shot of and a few street photography opportunities too. London was busy in the usual tourist spots but if you got a few streets away for these areas then there were very few people and some interesting spots to take a view images. Here one of "One Blackfriars" also known as "The Vase" due its shape. It has an alternative name too "The Tummy." You can see why it has that name from this view.
London views with my Fuji XT-2 – Architecture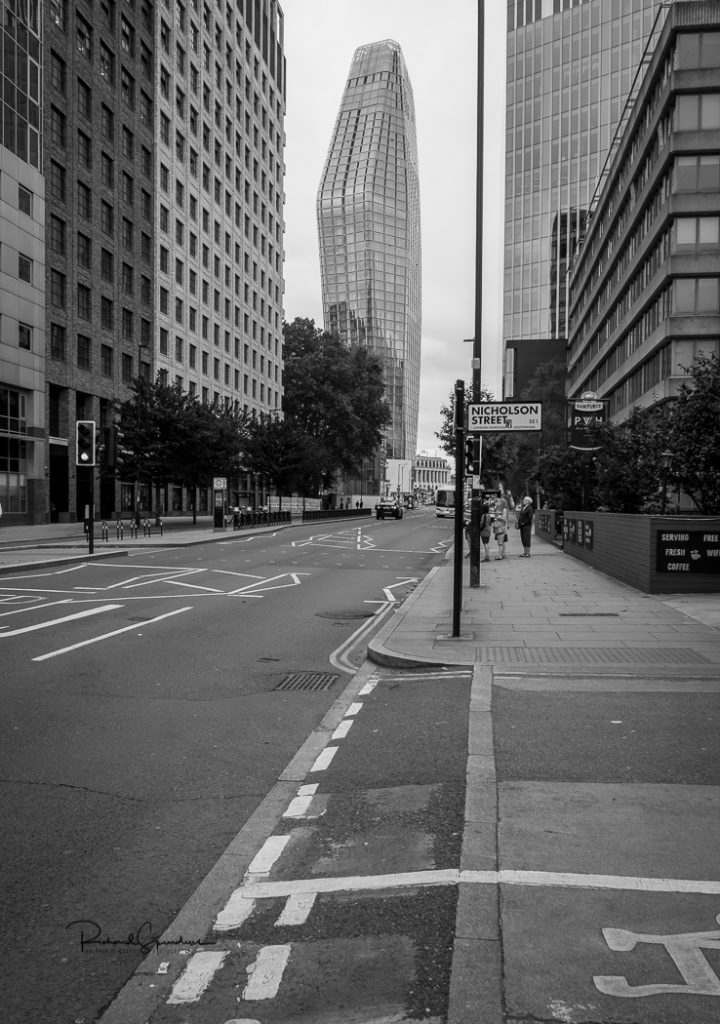 Lots of build work still going on, and this view was made by the row of red lights on the black hoardings. They seem to lead you round together with the other red barrier and yellow lines.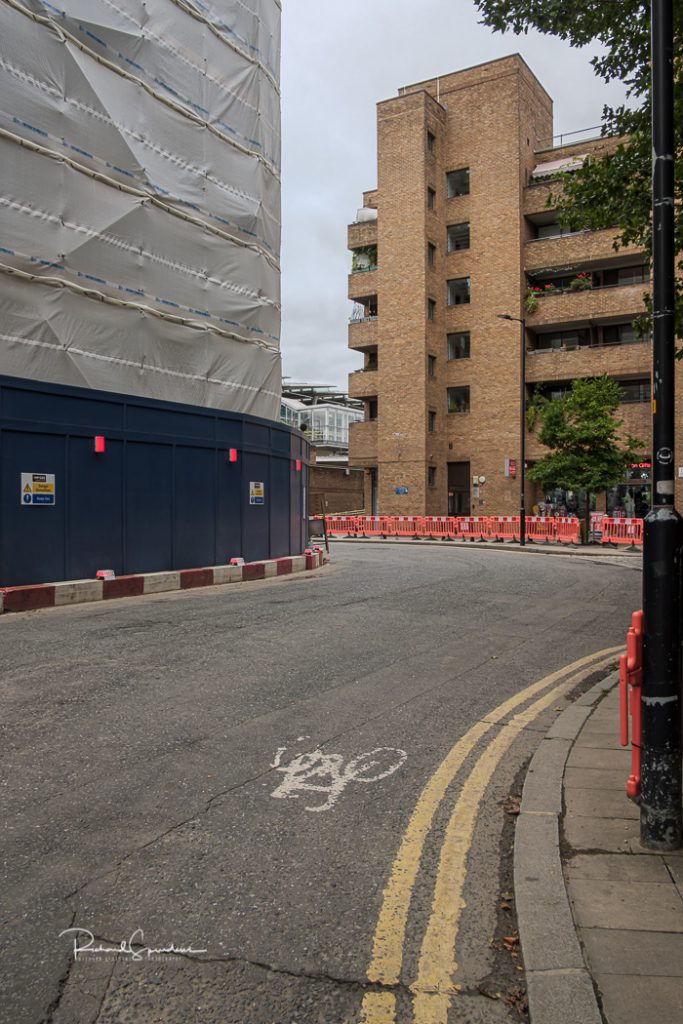 London views – Street opportunities
Obviously the areas busy with the tourist gave some good street photography options. Like this one with the two individuals sat on two stone benches almost mirroring each other as they engage with their phones.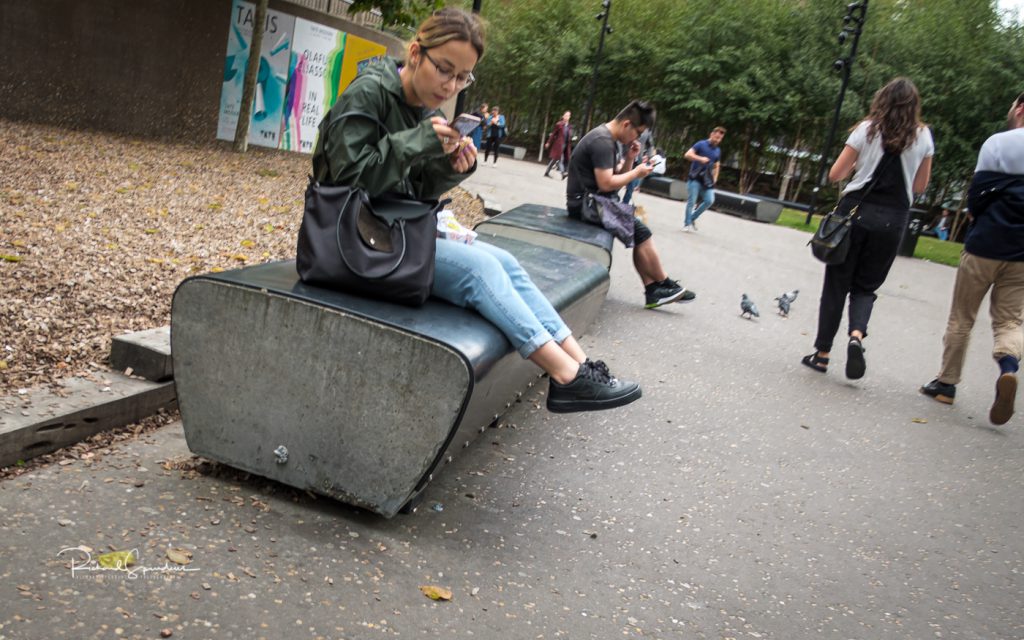 The three you lads each with a different make of a backpack walking with purpose down the street caught my eye.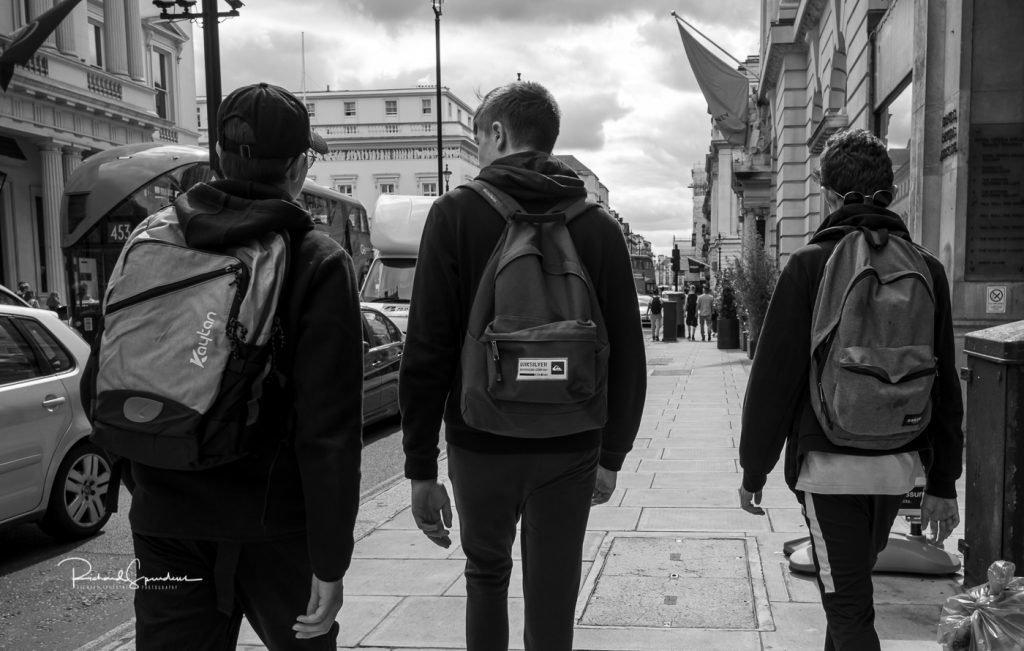 Shop windows always give a different view of the street, this one using a hairdressers interior and with the the window reflections gave a good interior exterior view.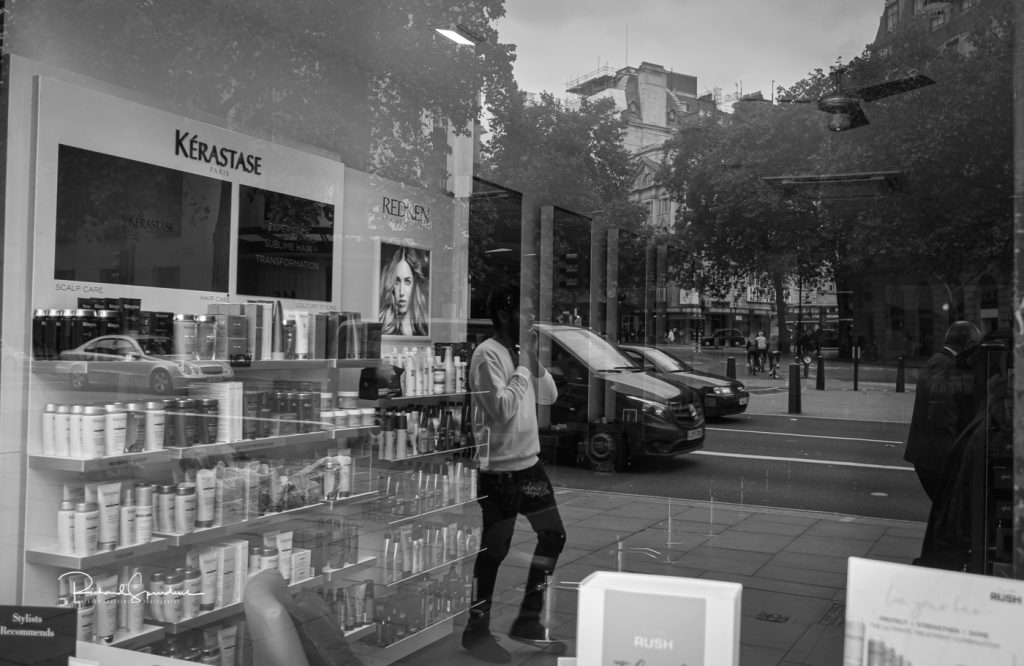 These three spotted in Trafalgar square seemed to be in a discussion, but the shadows and space between was seem interesting as was the look on the guys faces at the edge of the image.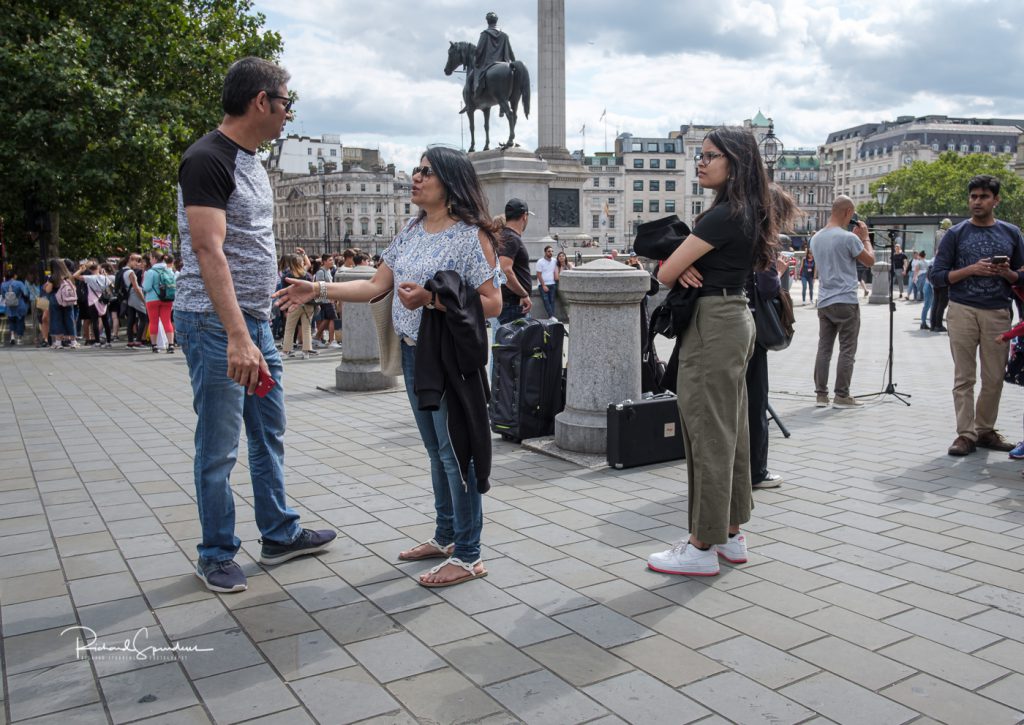 Not sure what the young lady in the purple was looking at but the lady in blue was taking a picture of something whilst the young man with the ice-cream to be looking on.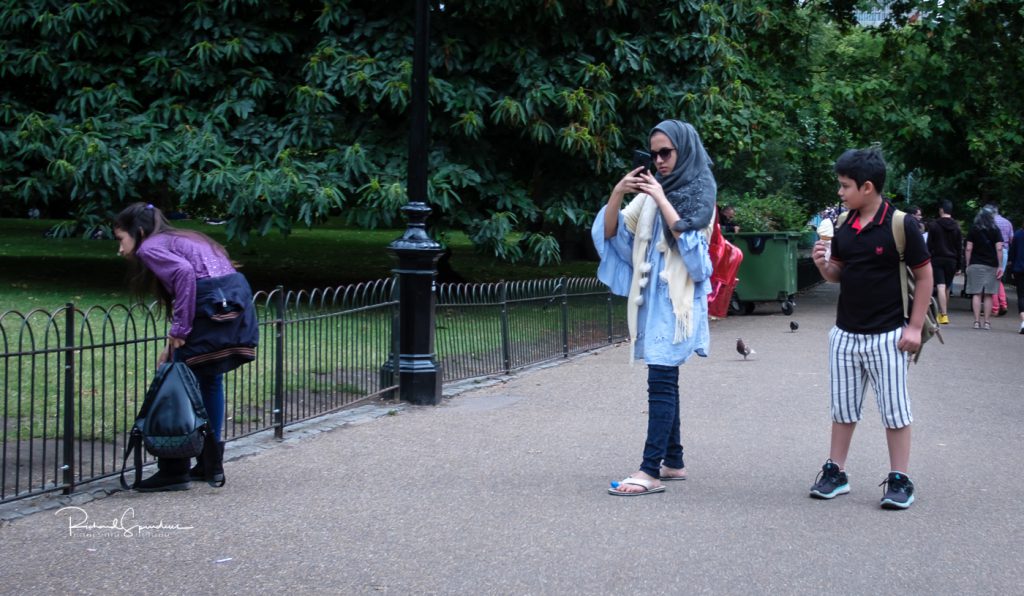 Crossing the Hungerford foot bridge there is an art installation on the railway bridge support that was worth a shot.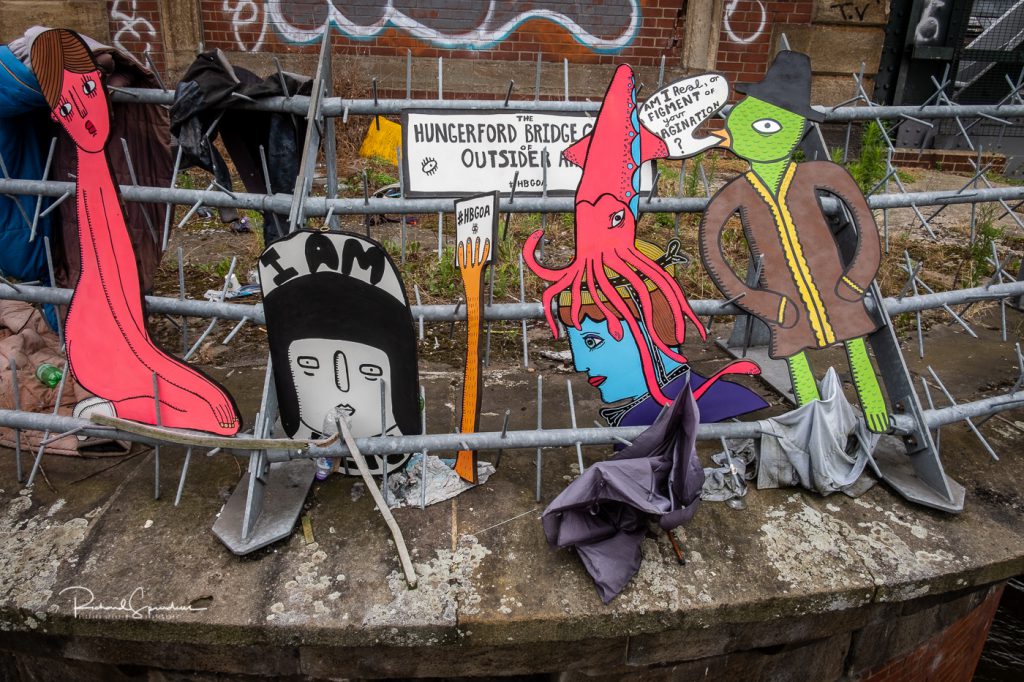 London views – Tate Modern.
One of the locations I like to visit is Tate Modern, there are always good image making opportunities and this sequence is from that location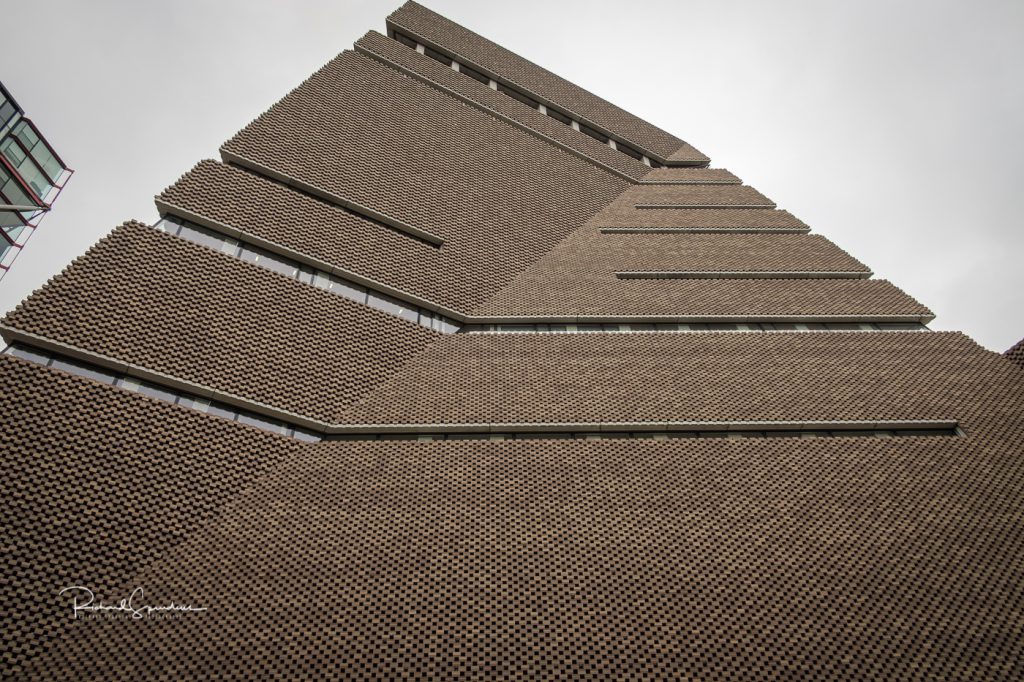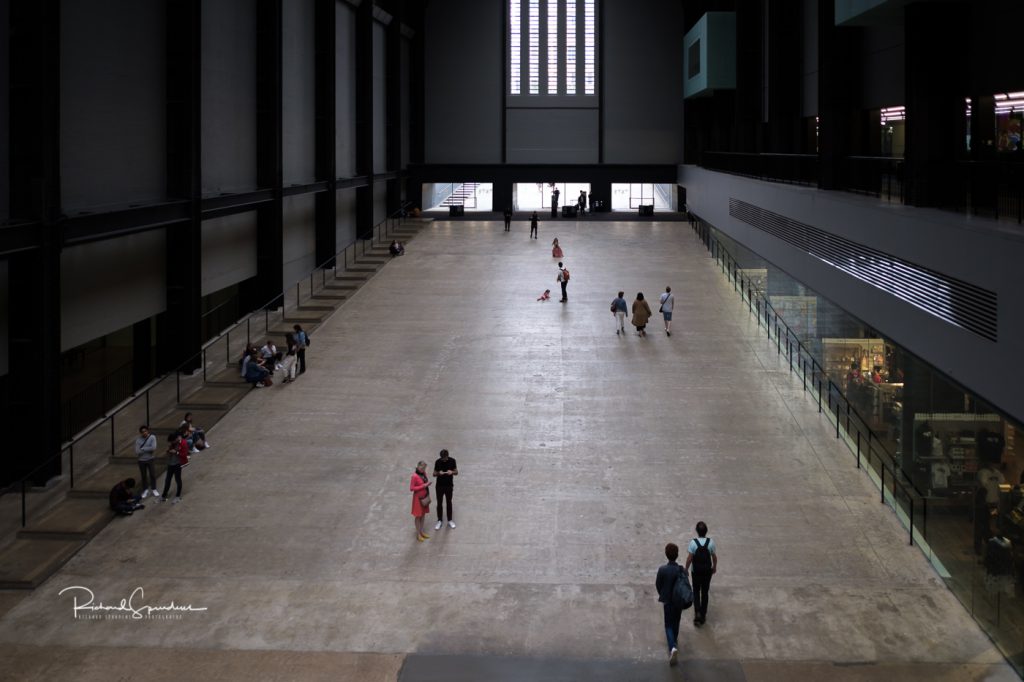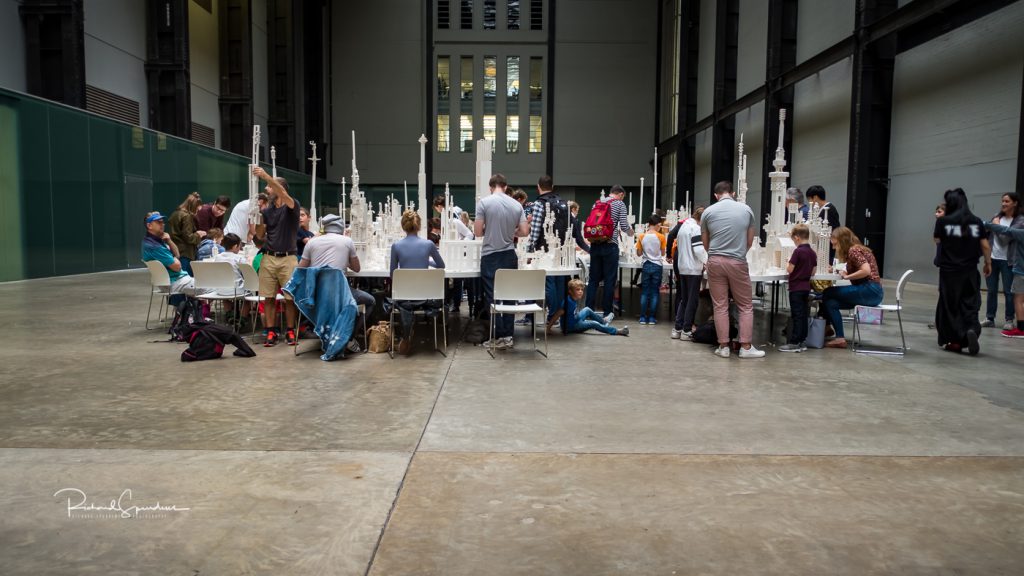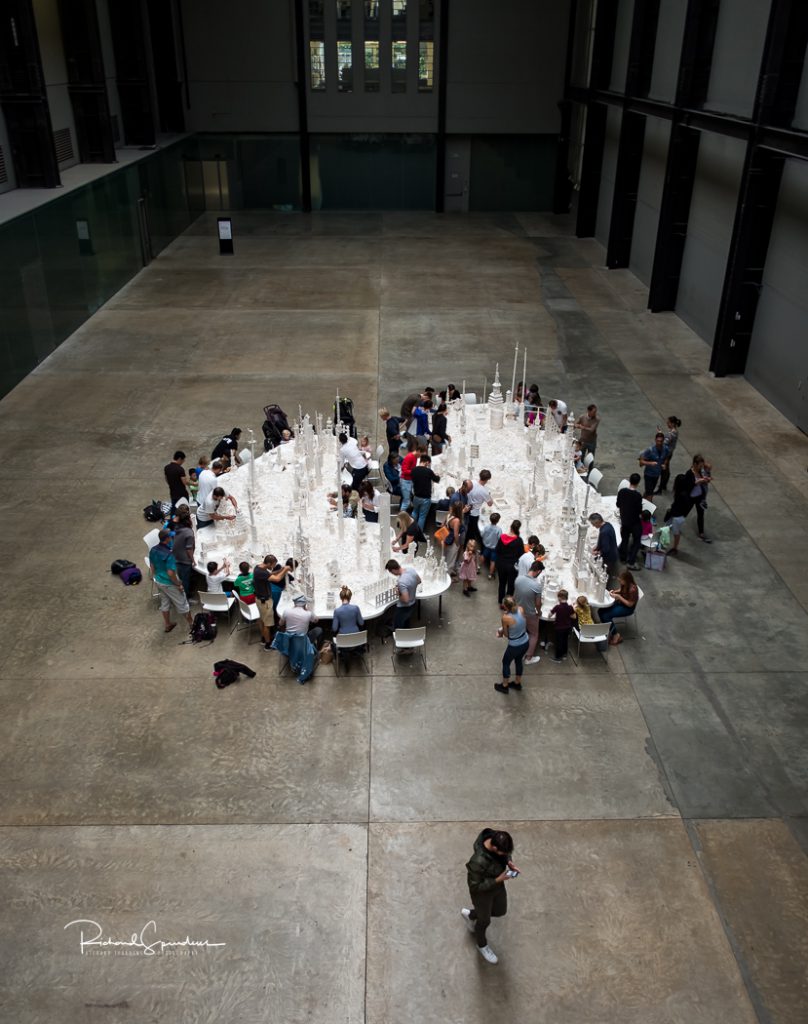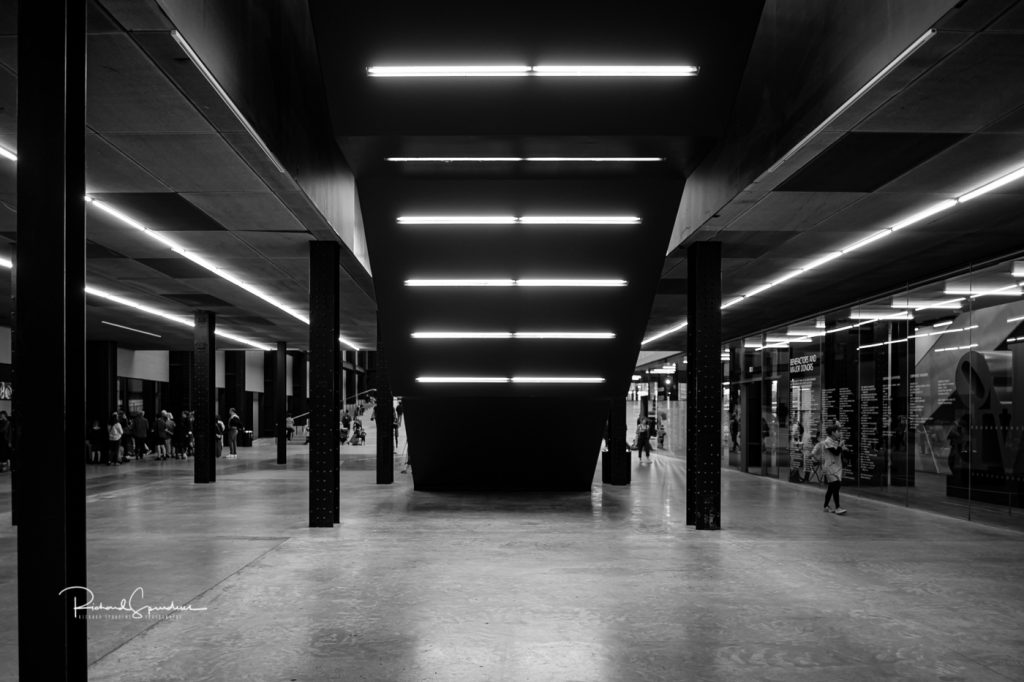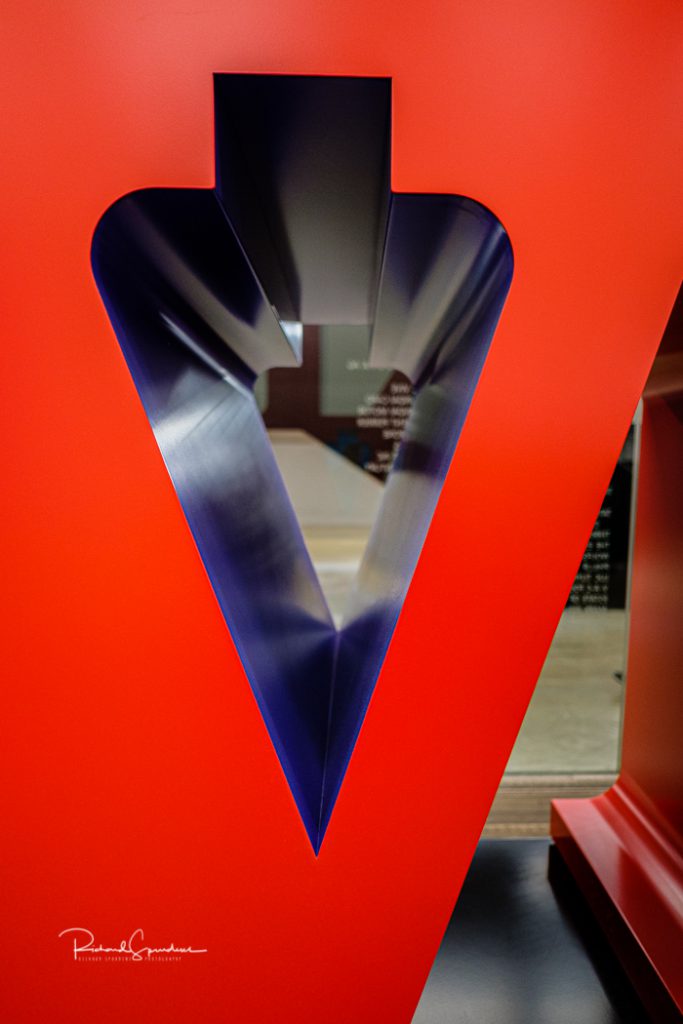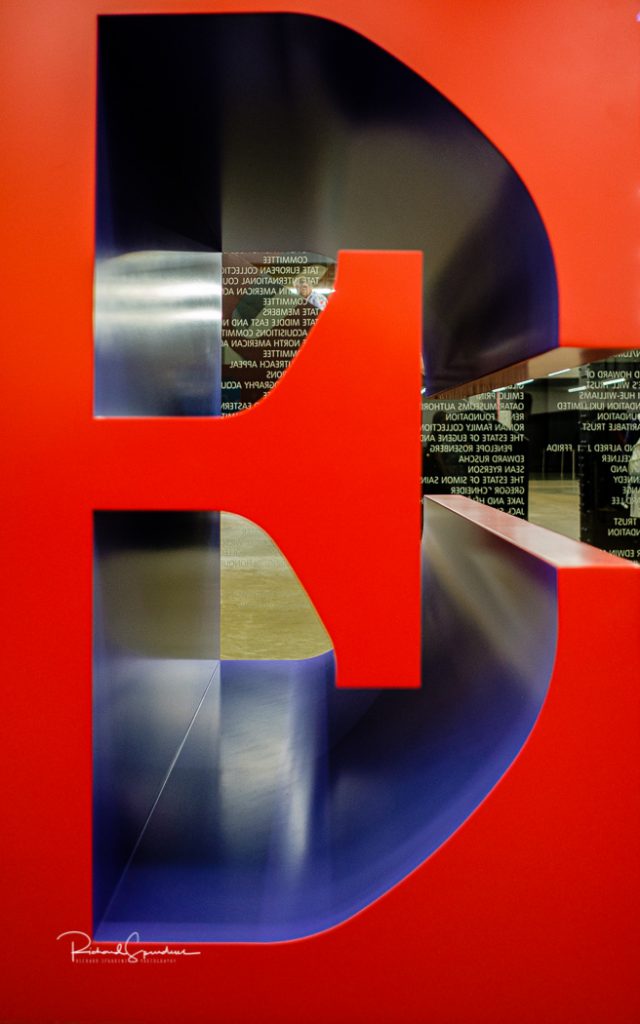 The Embankment galleries
Another exhibition space that I often visit is Somerset house and it South wing where the Embankment galleries are situated. This month it was featuring the World Illustration Awards exhibition – showcasing all 200 entries shortlisted for this year's awards, together with the winners.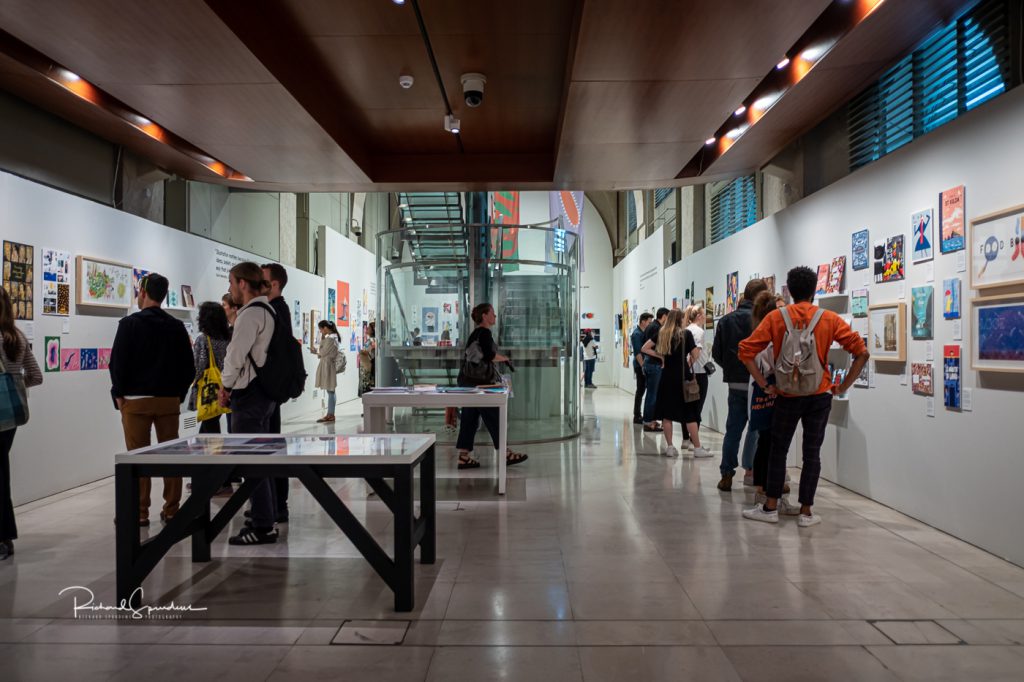 Well worth a visit to see the some interesting and amazing illustration work. This area for comments caught my eye.