A new book found its way on to my bookshelves late last month. When I had the chance to go to one of the launch events for the new V&A photographic gallery.
This particular event was a talk by the photographer known as Rankin.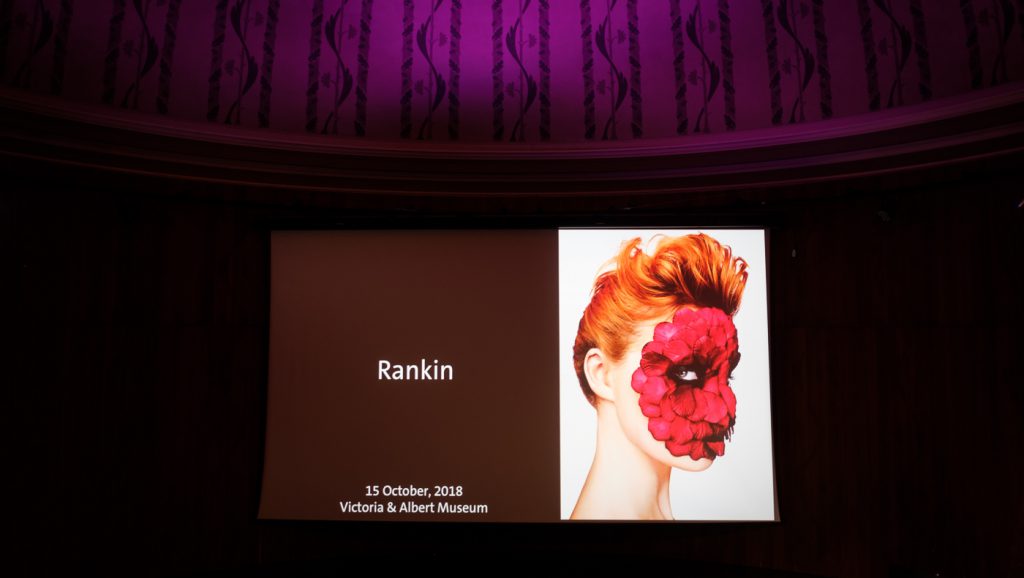 If you are interested in photography around the fashion and arts then you will have come across the works of the Rankin. He was always a portrait photographer (and still is) but when he helped co-found the magazine Dazed & Confused back in 1991 with Jefferson. His work then help defined the aesthetics and attitudes of the 1990s and 2000s, Rankin's work has featured in leading publications worldwide.
From this vast portfolio of work Rankin has issued numerous books, of which I have a couple "More" and "Painting pretty pictures". More was a retrospective of his portraiture work, which has always inspired me.
This new one is a retrospective of his full career in fashion photography and charts 30 years of Rankin's work in this area of the industry. It is edited by the Rankin himself, and it shows the hard commercial side and also the not so glossy side of the fashion industry.
The images are presented in reverse chronology, Unfashionable moves from Rankin's recent work with images from Hunger and then on back to his earliest Polaroids as he was starting out.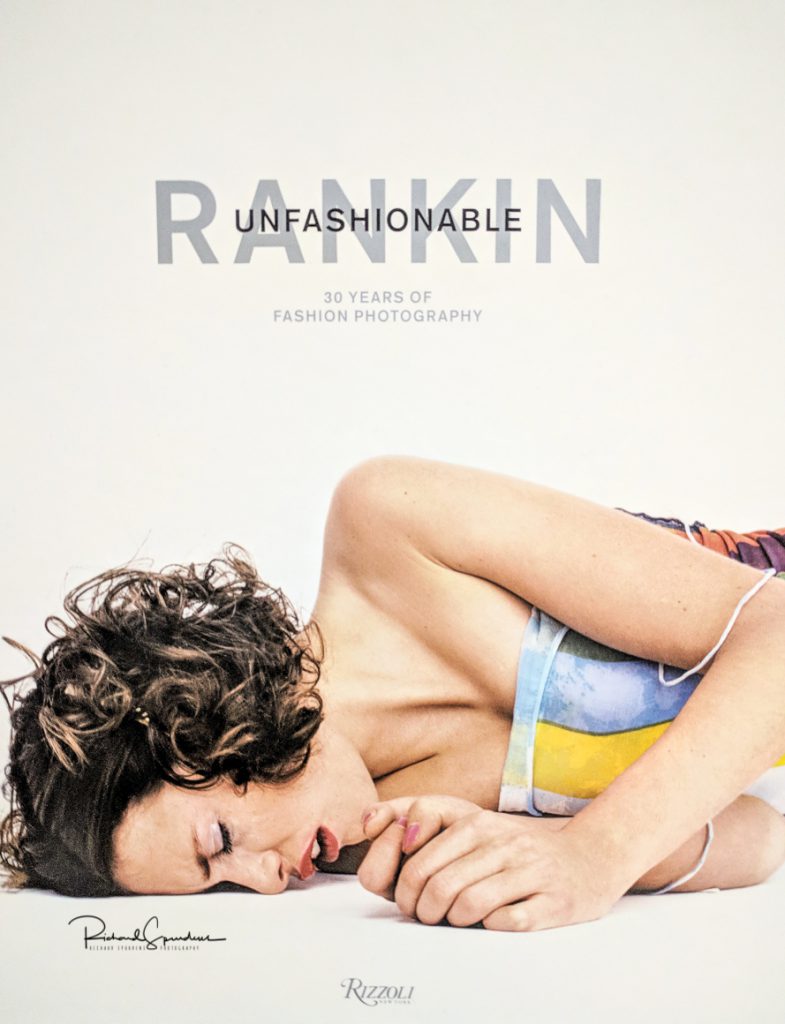 The event
Rankin's presentation was based on his new book. So it gave a good insight into the contents of the book and the some of the stories behind the images. I found presentation informative and interesting and so after the talk I decided to make a purchase of the book and add it to my library. I also got it signed by Rankin himself, and even had a short chat with the man as he signed it for me.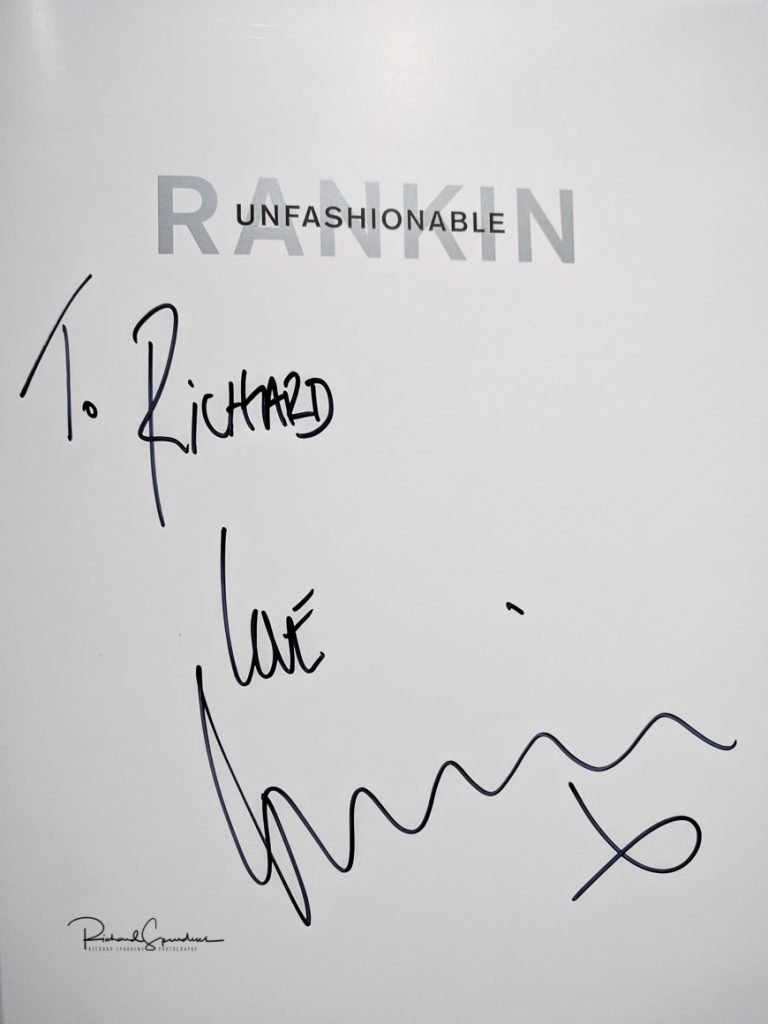 I have tried in the past to make images that were inspired by Rankin work. Itis always direct, unapologetic and confronting. I like his honesty in his images and have tried to create similar types of work when collaborating with certain models who understand this challenge.
So below are a couple of images that I feel were inspired by Rankin approach and look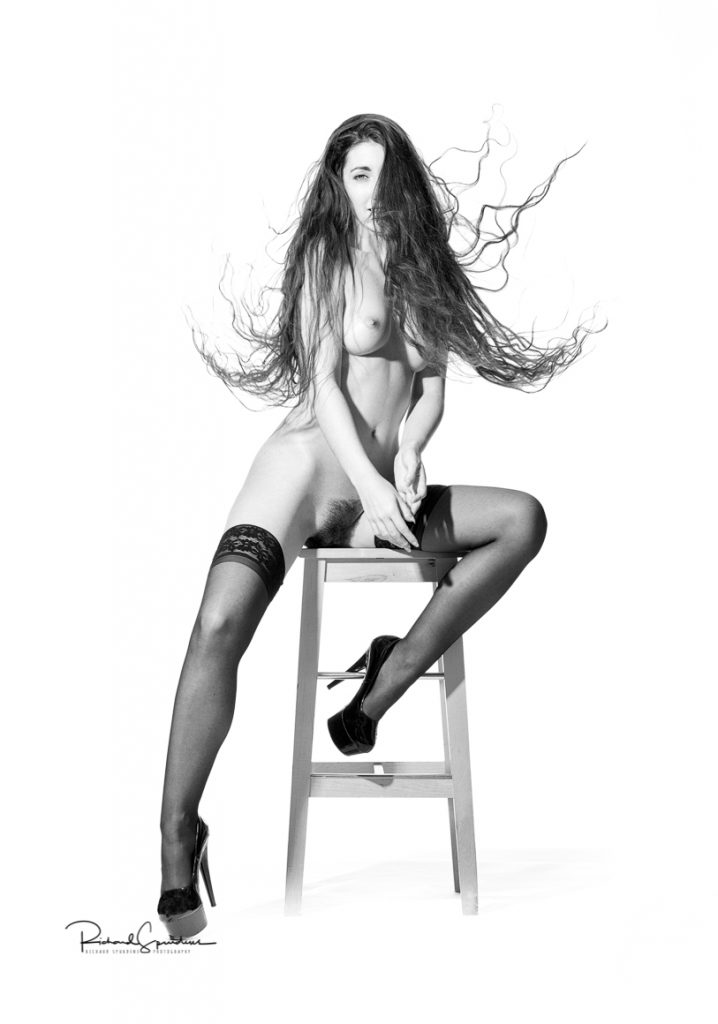 I think the book is worth a look if you like the work of Rankin.