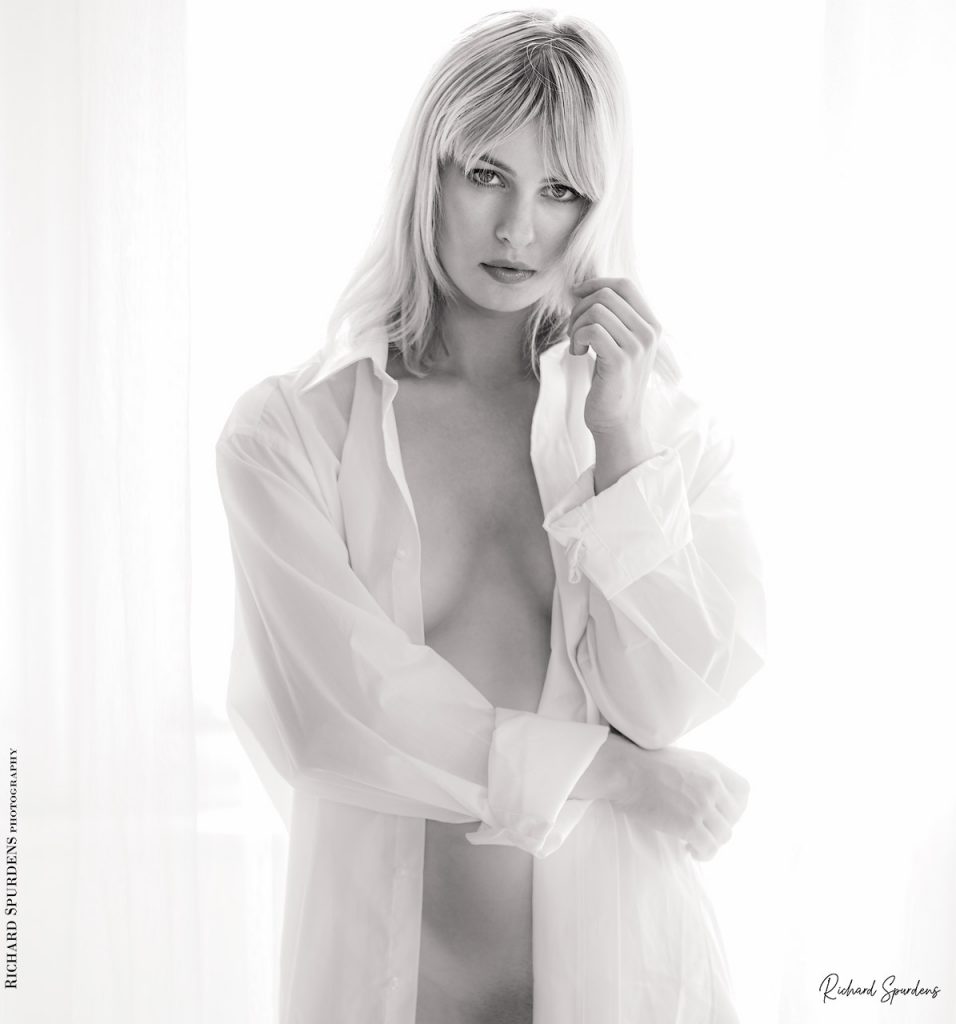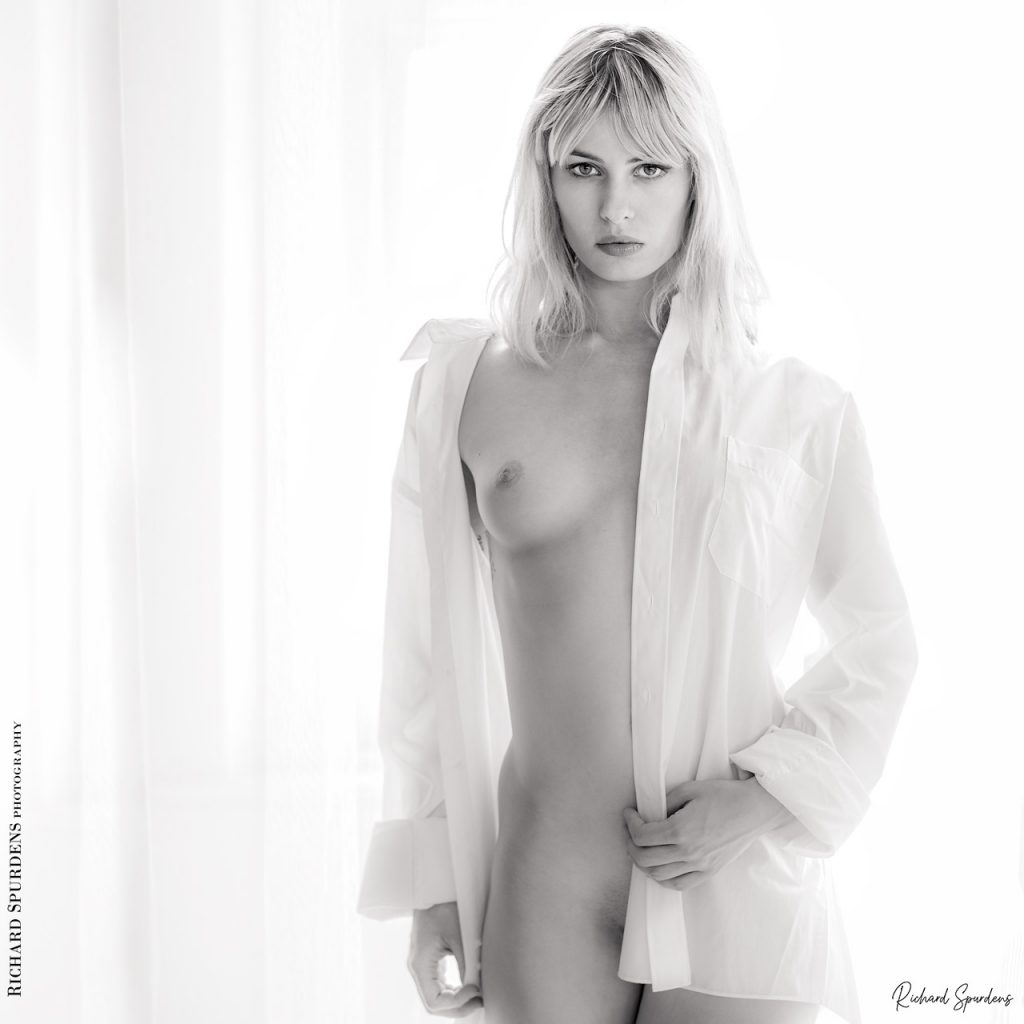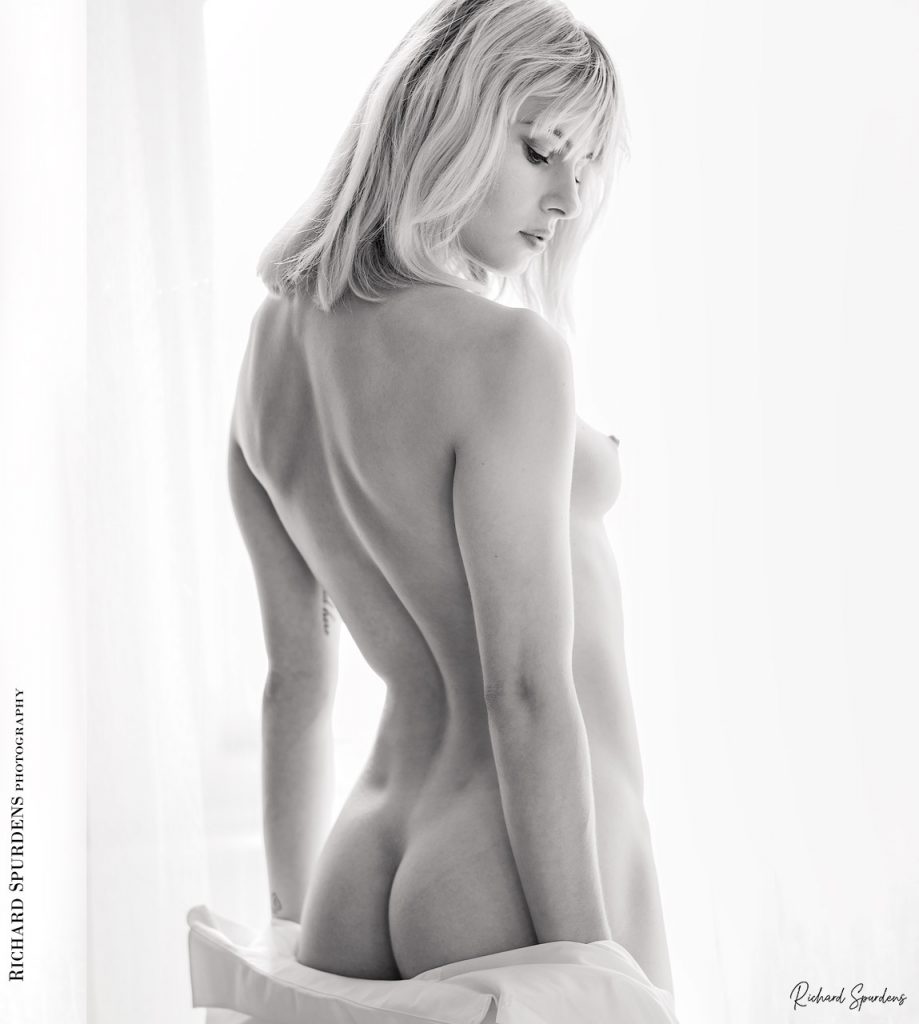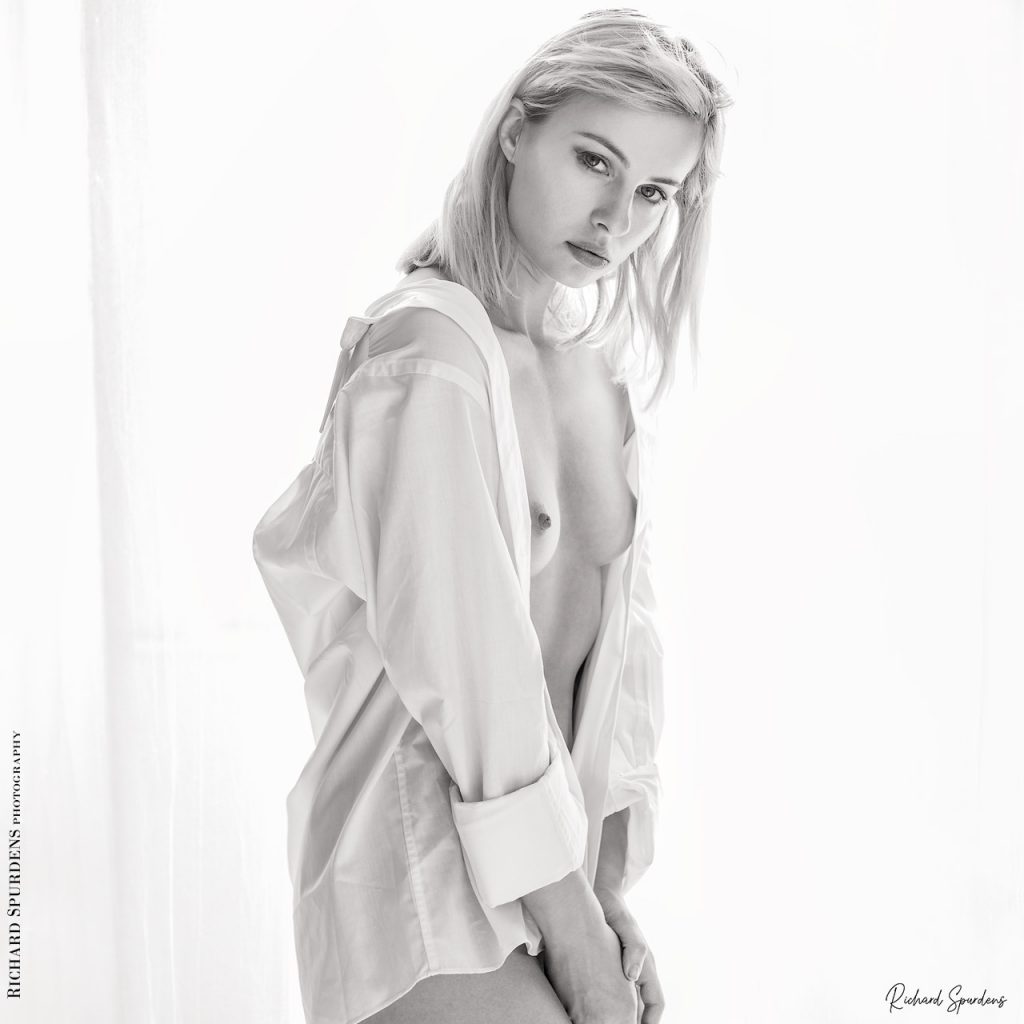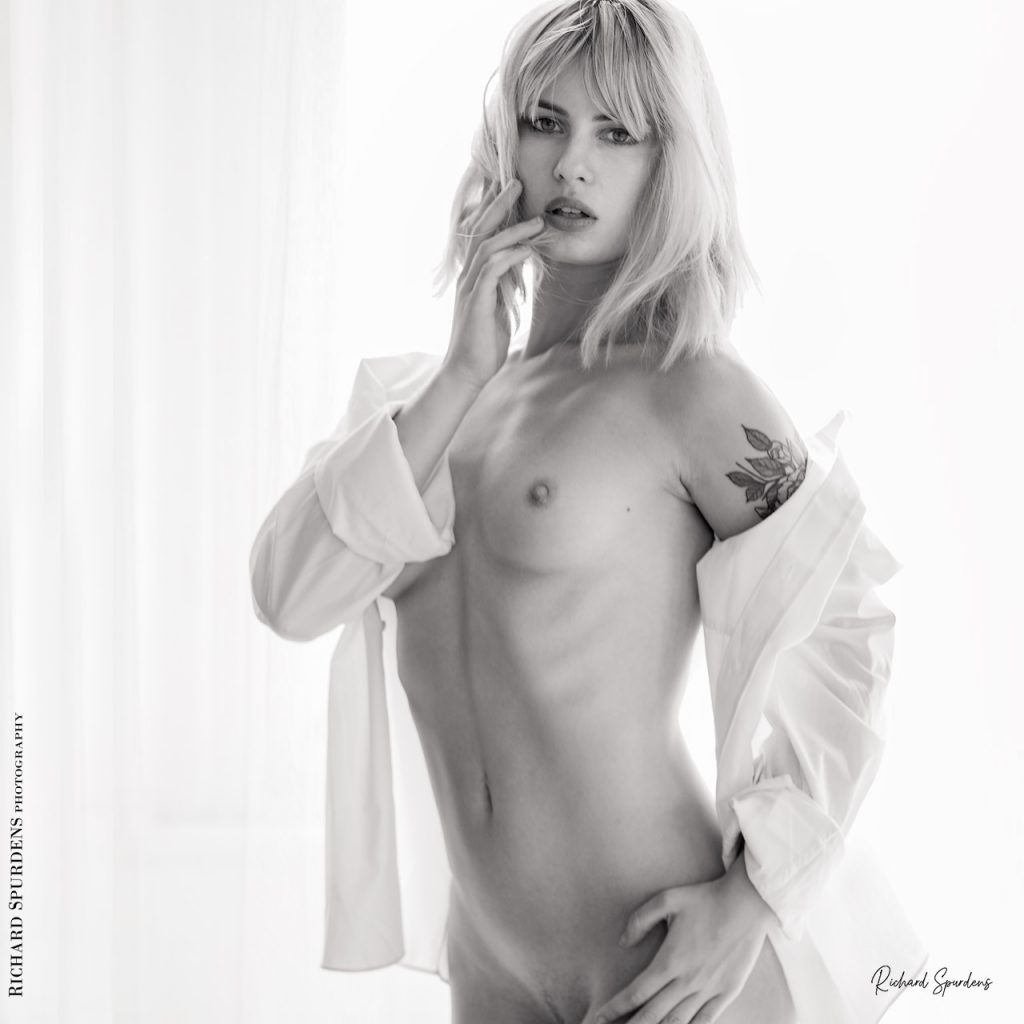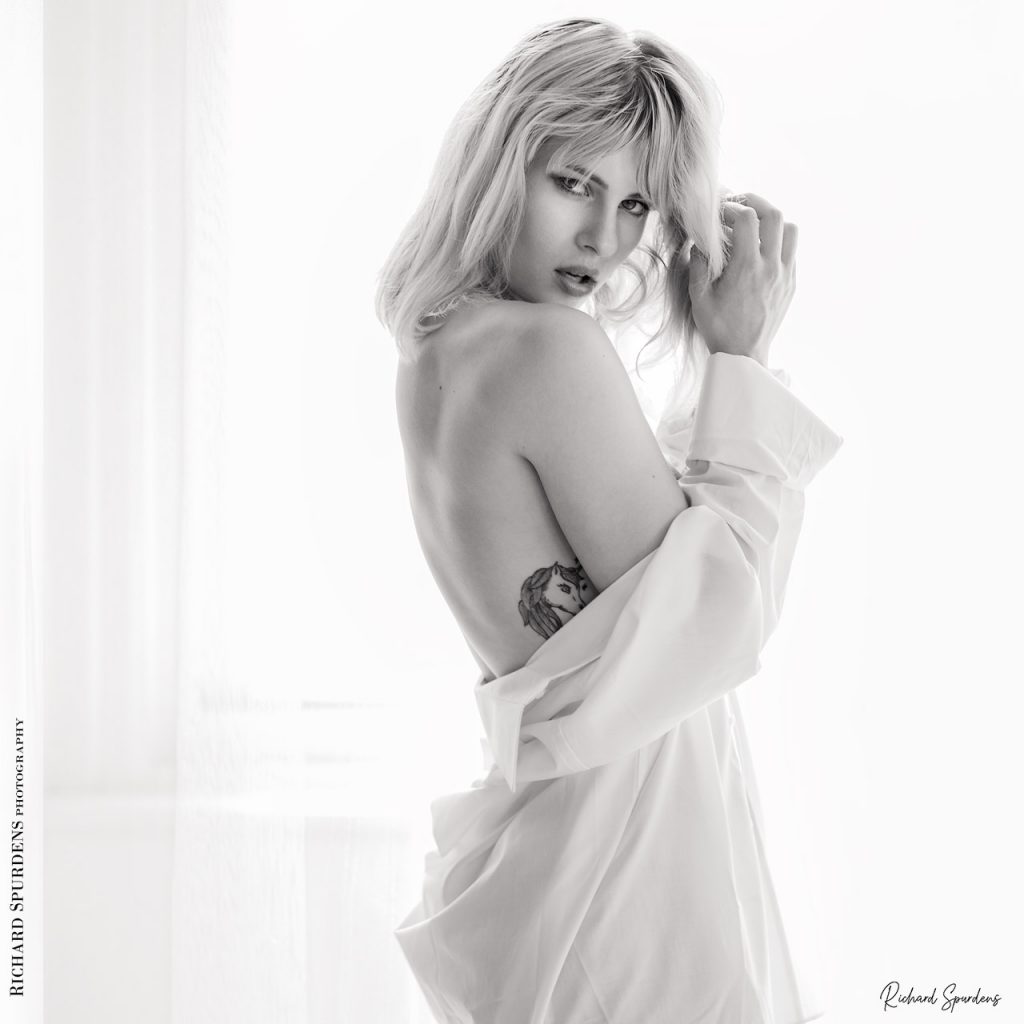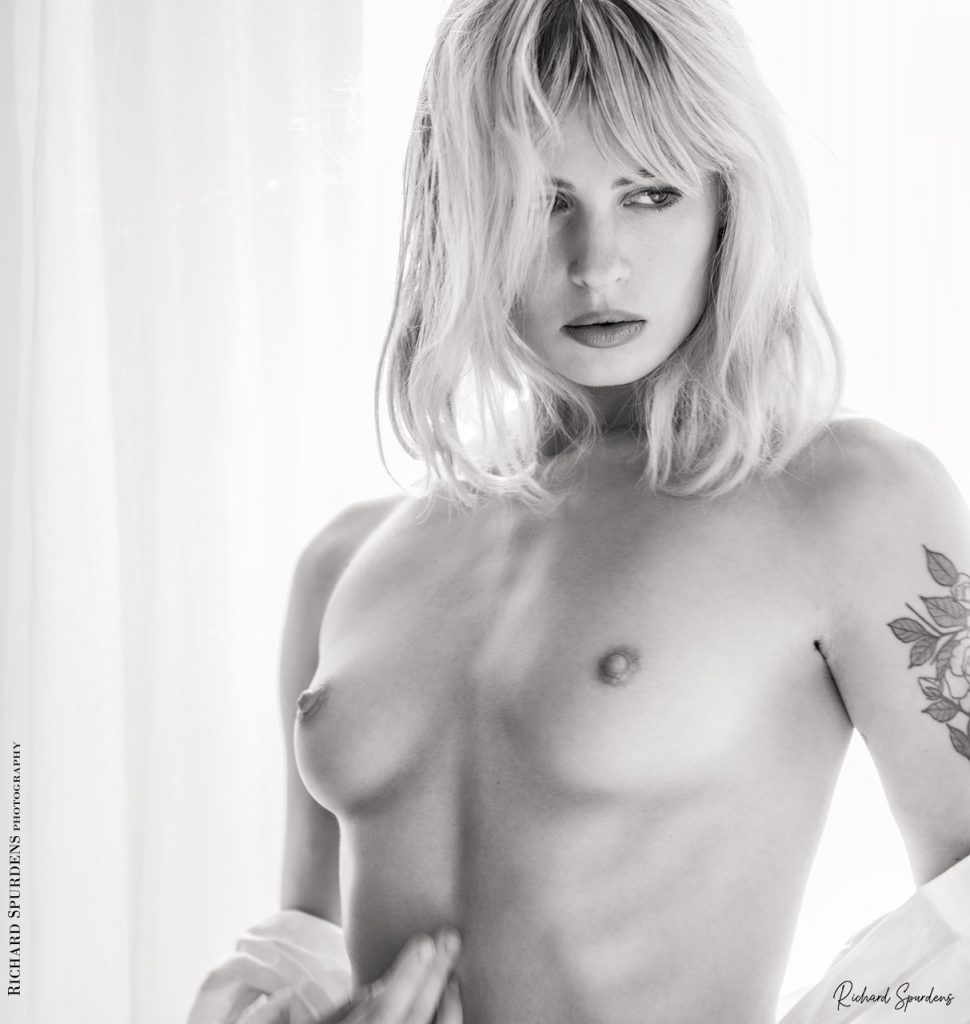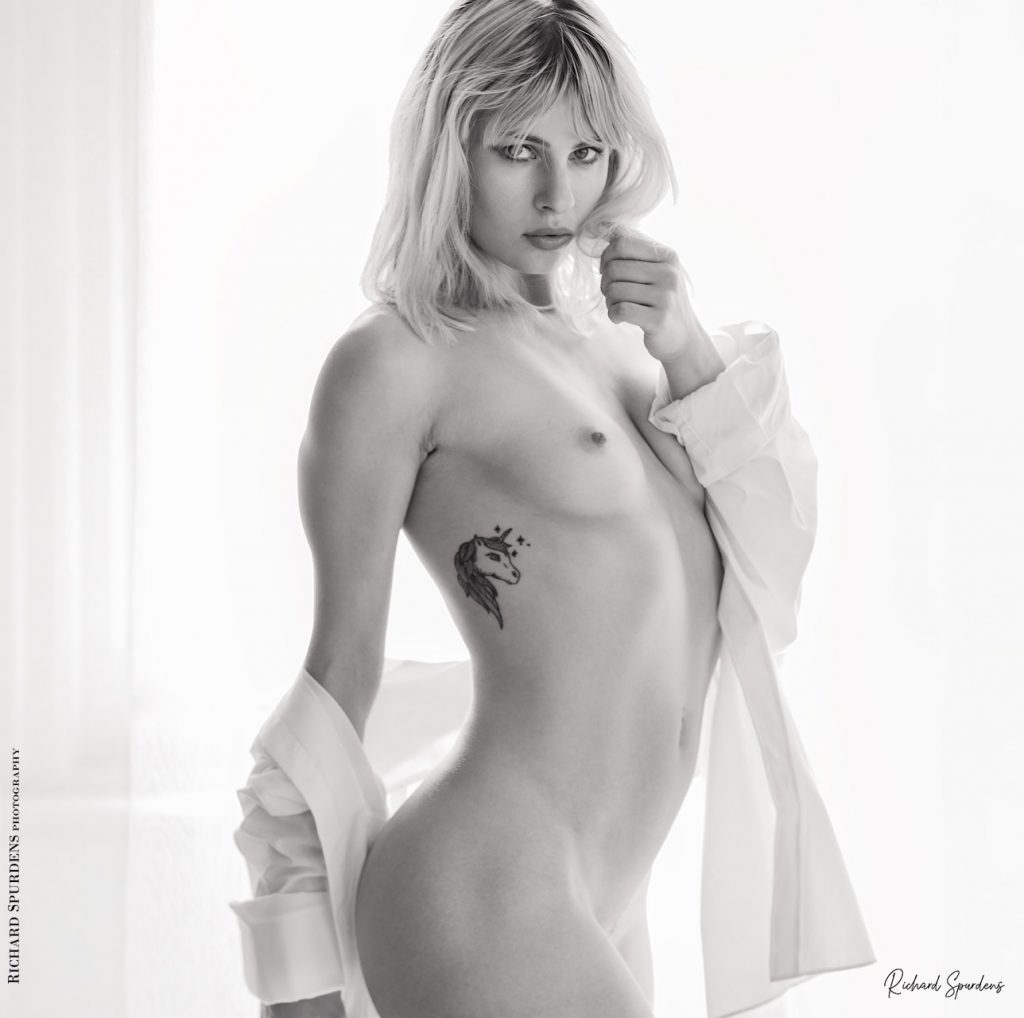 This set of images features the model Pippa Doll. They were taken at my studio just using natural window light. The main light was high key and was coming from behind the model and was flooding the area. I placed a couple of white reflectors either side of Pippa to reflect the light back to her figure. A really simple setup which gave good high key image results.
Model: PippaDoll
Lighting: High Key back lighting
Camera: EOS 5D Mark IV
Lens: EF70-200mm f/2.8L IS II USM
Focal lenght: 125mm
Aperture: F2.8
Shutter speed: 1/40 sec
ISO: 100
Outfits: Men's white shirt
The camera was set on a tripod as I was using a slow shutter speed, so it needed to be supported.
Processed in Photoshop with a slight white toning added to give a slightly warmer feel to the mood
I have worked with Pippa Doll a number of times as she is also a dancer and you can see some of the freeform shapes I caputred when working with her as a dancer by clicking on this link