From time to time you find a location which has good natural light through out the day. Which on the right day can give you changing light patterns on the walls and floor which can help you create unique images.
One such location is the natural light spaces studio in Weedon Bec, which has windows on all sides. This gives you the opportunity to use the window frame light patterns which can be created when the sun comes out at the right time. Casting the window pattern on to the floor and create images which are unique.
Here are a couple of images showing those light patterns on the floor they features the Artistic Nude model Elle Beth.
What caught my eye was the models figure shapes in the pool of light. The shadows and light patterns that the window light was creating and the great floor textures.
Shoot: Artistic nude shoot
Model: Elle Beth
Lighting: Available light
Camera: Canon 5D Mk IV fitted with a Sigma 35mm Art lens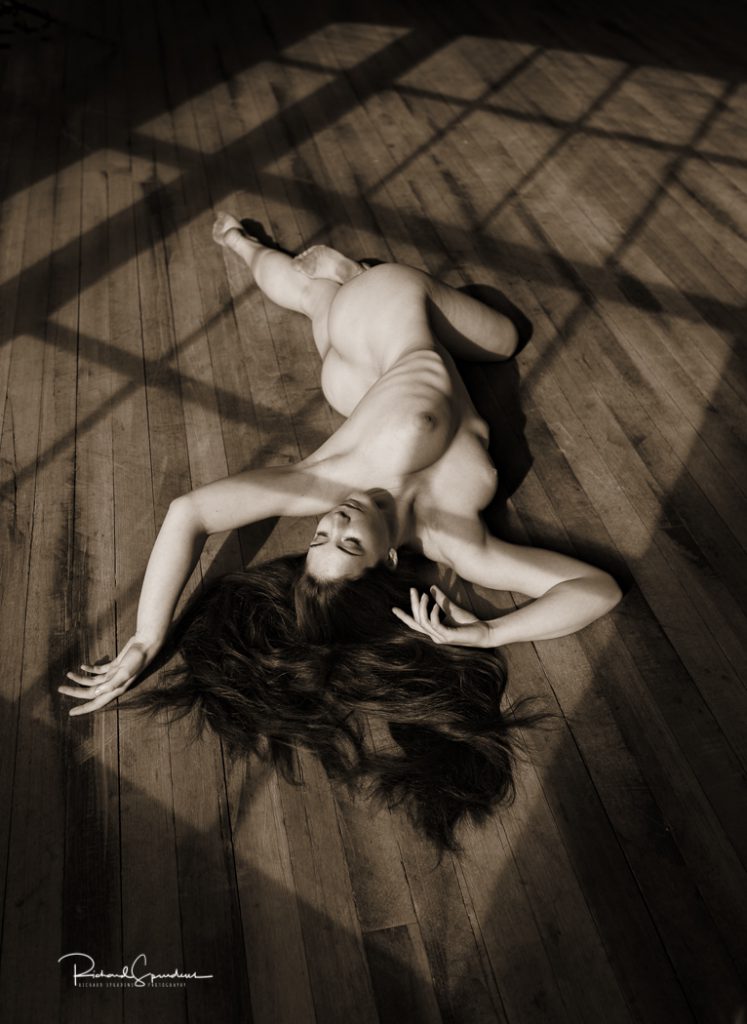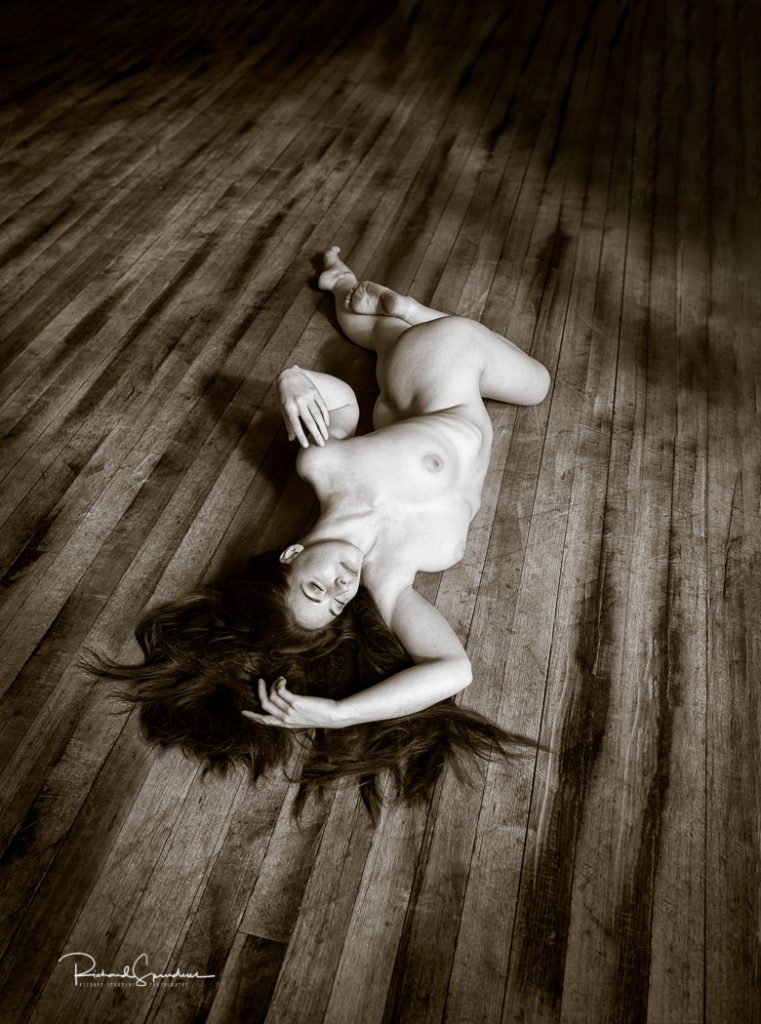 I used my Sigma Art 35mm lens, selecting a high view point to get Elle in the pool of light on the floor but also include the shadow patterns that were forming a sort of triangle in the distance. Which anchored your eye into the picture. I converted the image to mono using Niks Silver Efex Pro. Selecting the film type Agfa APX Pro 100. This seem to bring out the floor textures well. I like to tone my monochrome images so this has toning applied in Photoshop.
Printed on Fotospeed Platinum gloss WT paper it looks as a great print.