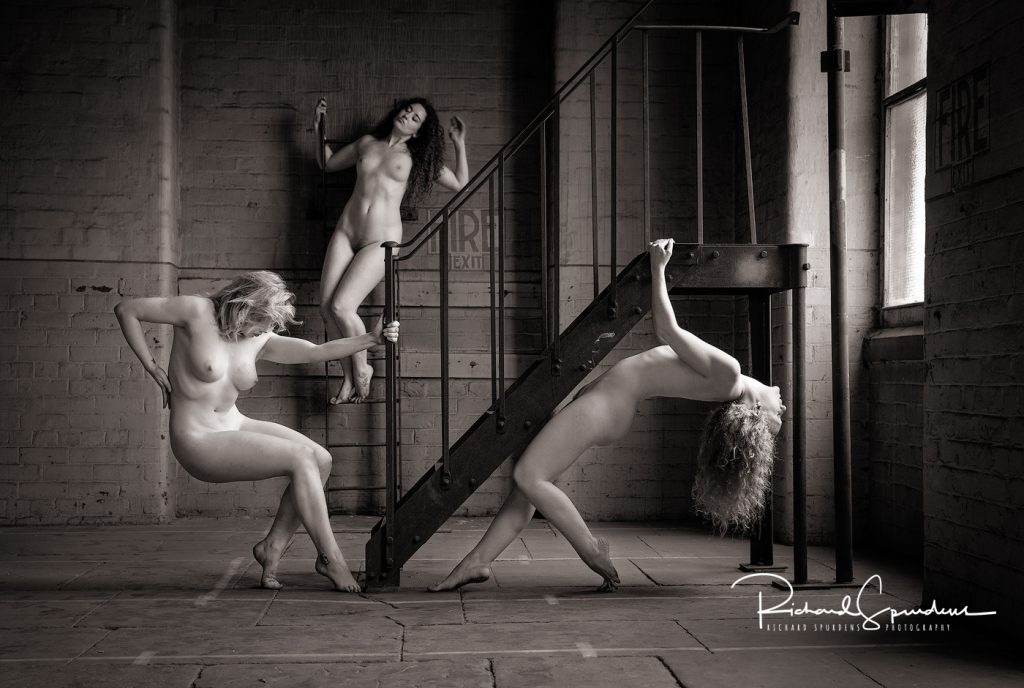 My pick for the December 2019 Print of the Month is entitled: The trio at the fire exit.
For this December print of the month I chose to work up an image from a location shoot with the three of the top UK Artistic Nude figure models Ivory Flame, Ella Rose and Nicole Rayner.
The image created on location in Lancashire. The location an old mill had this metal stair platform that appeared to go no where. This structure situated in front of the window looked interesting. On the wall behind was a steel ladder and the Fire Escape sign.
The window provided some great natural light for the models to work within. I asked each one to create their own pose using the steel stair way and ladder at the back. This was one that I liked the shapes they had created.
If the print interests you, and you would like to purchase a copy of this Print use this link which takes you to my shop page 
Printed on Fotospeed paper and is available in an A3 or A4 sized print.
Please note: As this is December and we have the Christmas holidays in the month if you want the image before the start of the holidays, please order in the next few days. Orders placed after December 10th may not arrive until after the Christmas holiday.