Here are a set of four images from a shoot with Helen Diaz shot using a single light setup.
I came across these set of images from a studio session with the UK model Helen Diaz. I might call them a bit of a vintage set as they were from a few years ago. When I was just starting to get into working with models and lighting in a studio-based setting. They stood out in the LR catalogue and I decided to work them up to put into a blog post.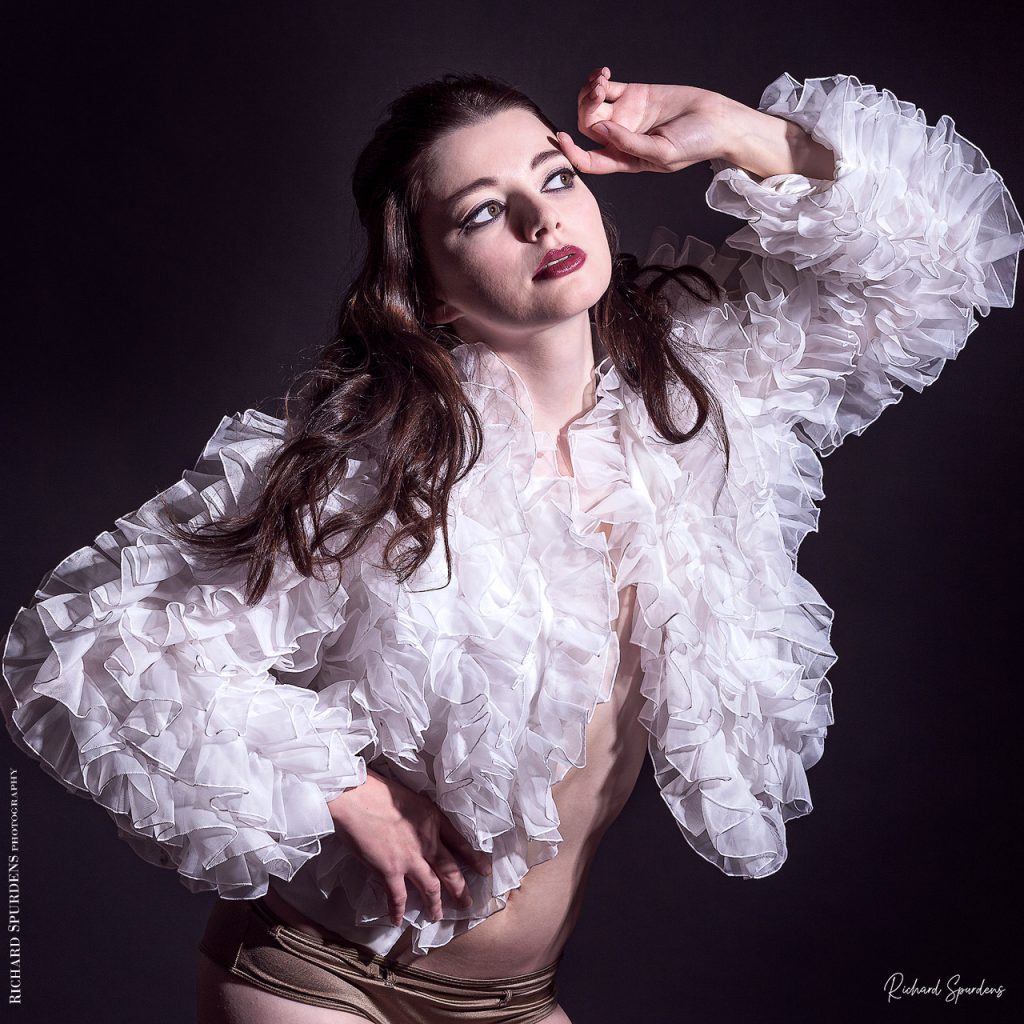 I was initial shooting a portrait session with Helen and was also fortunate to have a very good Makeup Artist to work with on that day. The Makeup Artist also turned out to be a bit of a stylist too, as when we want to shoot some more fashion type looks.
She came up with a white ruffled- scalloped type jacket which looked like it might photographed really well. The result of using that jacket can be seen in this set of images.
I chose to light the set with a single light setup to the righthand side of the model. This consisted of a medium sized beauty dish that was mounted on a stand with a boom arm extension. By putting the light onto the boom arm it moved the model and light away from the background and by careful positioning it warped around the subject and made her and the jacket standout against the dark background.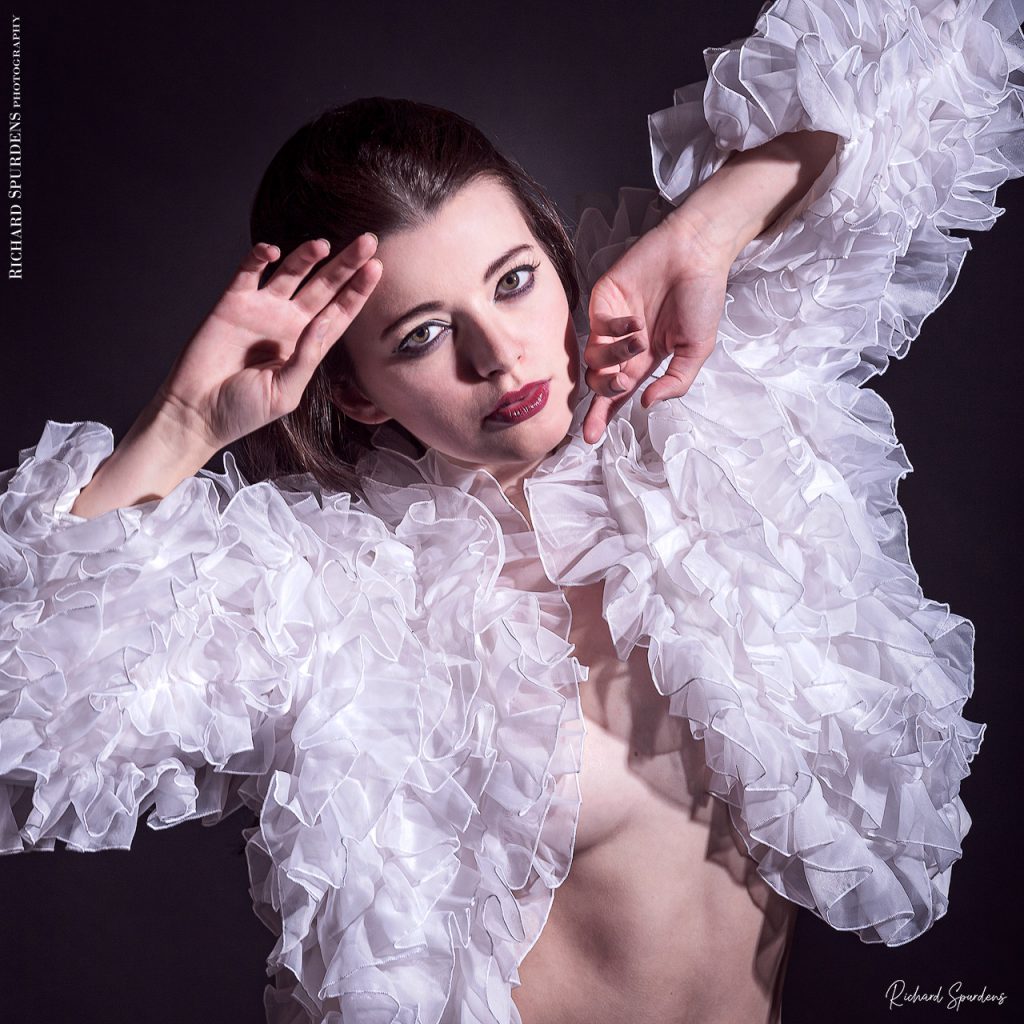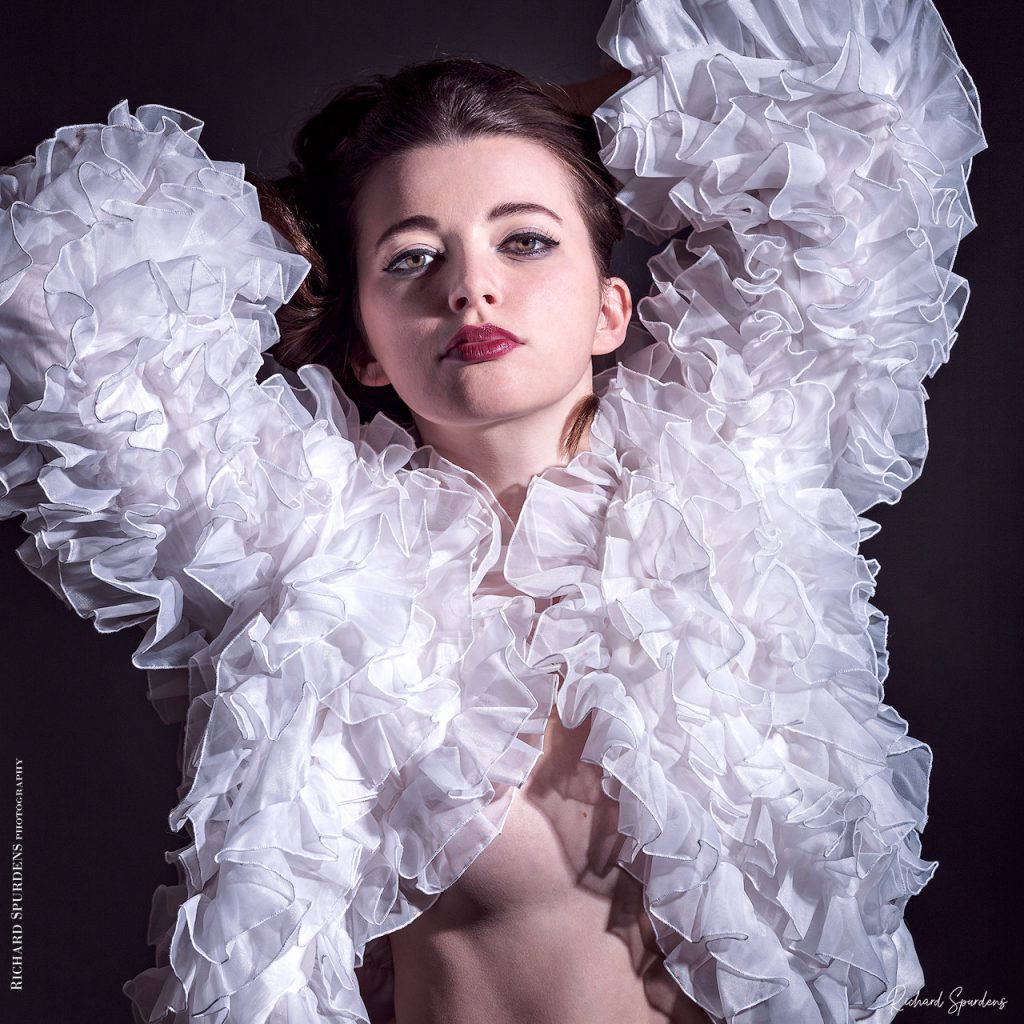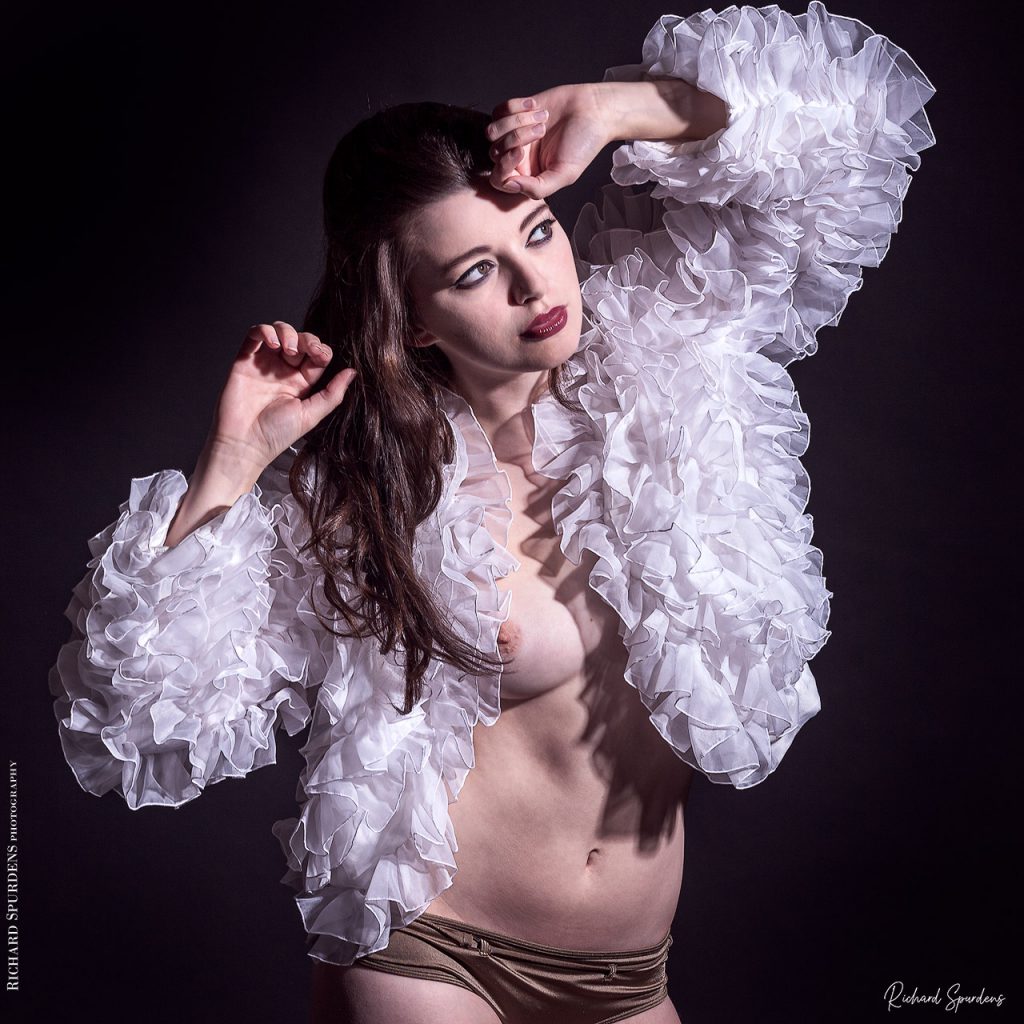 I worked with Helen again in the following few years and we produced some more cool images from these shoots as well.
Lighting: Single medium beauty dish